HC stays exemption of alleged rapist, orders to surrender before Nilphamari tribunal in 4 weeks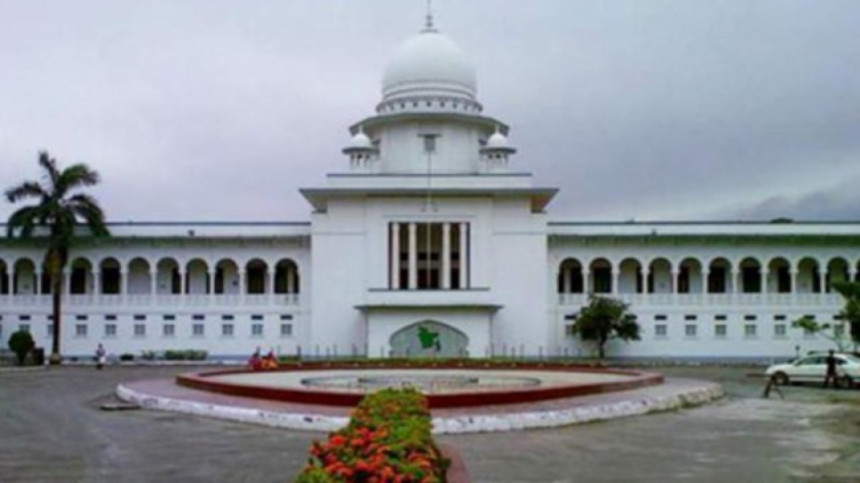 The High Court has stayed for six months a tribunal order that exempted the accused rapist from a case in which the 15-year-old alleged rape victim from Nilphamari sought justice from this court (HC) directly appearing before it on June 15.
Today (Wednesday), the HC also directed accused Md Akhtaruzzaman, a member of Boarder Guard Bangladesh (BGB), to surrender before the Women and Children Repression Prevention Tribunal of Nilphamari in four weeks in connection with the rape case.
The bench of Justice Jahangir Hossain Selim and Justice Shahed Nuruddin passed the order following an appeal filed on behalf of the victim.
The appeal was filed challenging the order delivered by Women and Children Repression Prevention Tribunal of Nilphamari on May 17 exempting the accused from the charges of the rape case.
Buddrun Nahar, a panel lawyer of the Supreme Court Legal Aid Committee (SCLAC), appeared on behalf of the victim and moved the appeal before the HC saying that there is evidence in the medical report about rape of the victim, and therefore, the accused cannot be exempted and tribunal order might be scrapped.
Deputy Attorney General Sarwar Hossain Bappi represented the state during the hearing.  
Lawyer Buddrun Nahar on June 26 submitted the appeal to the HC bench led by Justice Jahangir Hossain Selim, seeking cancellation of the trial court order and punishment for the accused BGB member.
On June 15 -- in an instance that left the judges and lawyers present in the courtroom astonished -- the rape victim, along with her mother directly appeared before the HC bench and sought justice.