HC questions inaction to inquire into threat of Pegasus software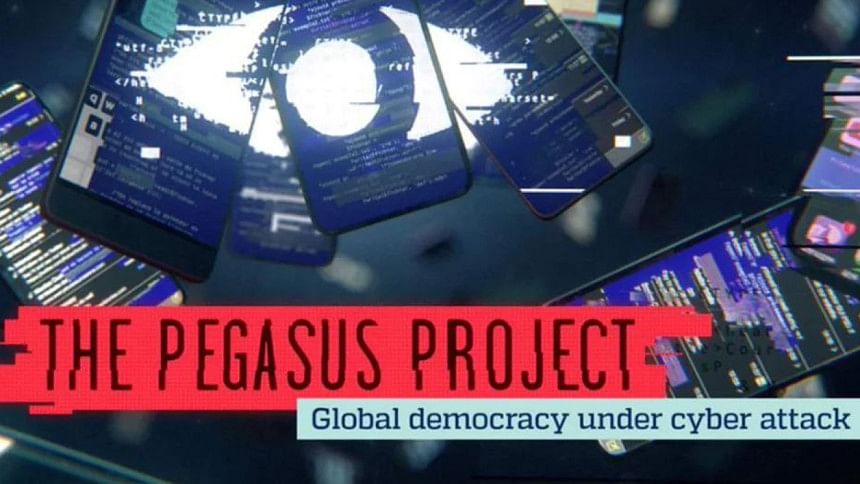 The High Court today questioned the inaction of the Digital Security Agency to conduct an inquiry into the threat posed by Pegasus spyware to the security of Bangladesh.
The court issued a rule asking the authorities concerned of the government to explain why the inaction of the Digital Security Agency should not be declared illegal.
The bench of Justice Md Mozibur Rahman Miah and Justice Kamrul Hossain Mollah came up with the rule following a writ petition filed by four lawyers including Md Muzahedul Islam challenging the legality of the inaction of the agency.
Citing the petition, Mahmud Al Mamun, a lawyer for the petitioners, told The Daily Star that his clients are all active users of electronic devices, including iPhones and Android devices.
Reportedly, the Pegasus software, developed by an Israeli company, is being used in Bangladesh to make illegal entry into iPhones and Android devices allowing operators to covertly activate the infected device.
As such, the petitioners are directly aggrieved by the use of Pegasus software in Bangladesh, which violates their fundamental rights guaranteed under Articles 32, 36, 39 and 43 of the Constitution, Mamun said.
Lawyer Imran A Siddik appeared for the petitioners.