HC grants bail to suspended UP chairman Babu
Petition filed seeking stay order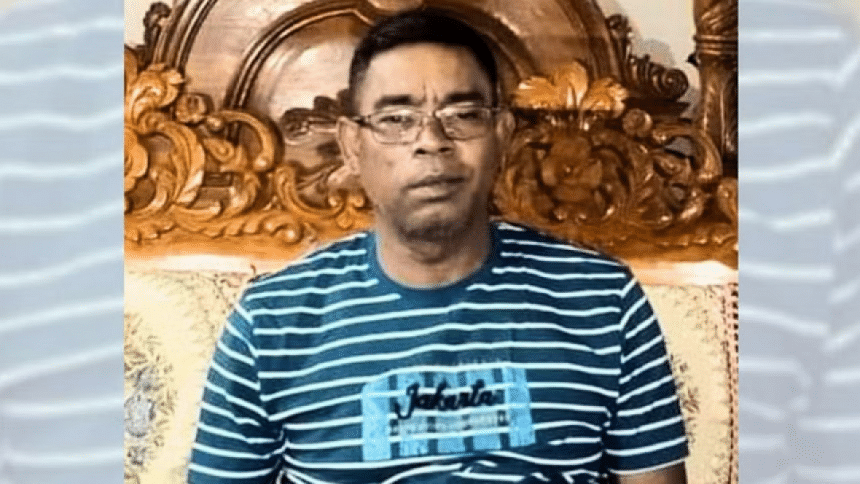 The High Court has granted six months' ad-interim bail to suspended UP Chairman Mahmudul Alam Babu, who is the prime accused in Jamalpur's journalist Golam Rabbani Nadim murder case.
Nadim, who was the Jamalpur district correspondent of Banglanews24.com and also the Bakshiganj upazila correspondent of Ekattor TV, died on June 15, a day after allegedly being attacked by supporters of Mahmudul Alam Babu.
Nadim's wife Monira Begum filed the case with Jamalpur's Bakshiganj Police Station on June 17 against 22 named and 20-25 unnamed persons. Mahmudul, the then chairman of Sadhurpara Union Parishad in Bakshiganj upazila, was named as the main accused in the case.
The HC bench of Justice Md Jahangir Hossain and Justice Mohammad Showkat Ali Chowdhury granted bail to Mahmudul yesterday following a petition filed by him seeking bail in the case. Mahmudul is currently in jail. 
The state today filed a petition with the Appellate Division of the Supreme Court seeking a stay on the HC order of bail.
The chamber judge of the Appellate Division may hold a hearing of the stay petition tomorrow, according to the attorney general's office sources.
Deputy Attorney General Anwara Shahjahan, who opposed the bail petition of Mahmudul before the HC bench yesterday, told The Daily Star today that the bench granted bail to Mahmudul on the ground that three accused of the case have made confessional statements before the magistrate concerned, but they did not mention the name of Mahmudul as an offender in connection with the incident.