Guard of Bogura Sadar Upazila Parishad building "beaten up by UNO"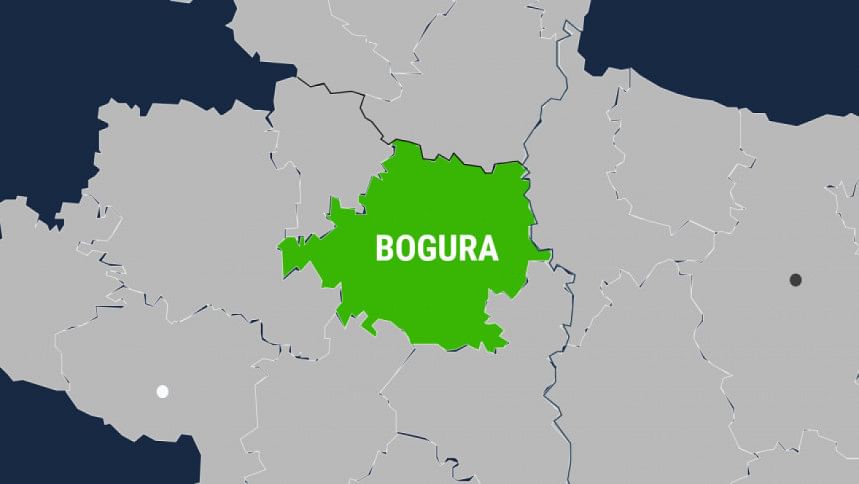 A guard of the Bogura Sadar Upazila Parishad's engineering department was allegedly beaten by the Upazila Nirbahi Officer Samar Kumar Pal yesterday evening (September 22, 2022).
The victim was identified as Alamgir Hossain, 45, reports our Bogura correspondent.
The incident occurred at the second floor of the Upazila Parishad complex around 6:30pm.
Alamgir was beaten up and left in an unconscious state at the upazila parishad ground, said Masud Rana, son-in-law of Alamgir Hossain.
Locals and Alamgir's relatives rescued him and sent to the Bogura Shaheed Ziaur Rahman medical college hospital around 7:30pm, Rana added. Alamgir received primary treatment and has returned to his village. 
"My wife wanted to live with me in Bogura but I did not agree. Therefore, she complained the Upazila Parishad's engineer sir and UNO sir. On Thursday evening, when I went to the Upazila Parishad, the UNO ordered his Ansar members to take me to him. The two Ansar member took me by my hands and took me to the UNO office on the second floor."
"There was another dark room by the UNO office. They took me there, brought bamboo sticks and then the UNO sir started beating me mercilessly," said Alamgir Hossain.
When asked about the matter, UNO Samar Kumar pal refuted the allegation and told local journalists that "there was no beating incident."
Samar Kumar Pal told journalists "On Wednesday night, I found Alamgir's wife laying on a bench by the staircase of the upazila parishad complex. Alamgir had abandoned his wife and fled. I knew that his daughter's home is located at the nearby Shajahanpur upazila and I sent his wife to their daughter's home."
"Later, on Thursday afternoon, when Alamgir returned to the upazila complex I told him to leave the place and settle the problems with his wife. I did not beat him up," said the UNO.
When contacted the Bogura deputy commissioner Md. Ziaul Haque told The Daily Star, "I have formed a one-member probe body to investigate the incident. Additional District Magistrate Salauddin Ahmed is investigating the case. He will file a report soon. After getting the report, I will take action accordingly," said DC Ziaul Haque.
When asked if any legal action (case) will be taken against UNO Samar Kumar, Masud Rana, the son-in-law of the victim, said "it depends on my father-in-law as he is an employee of the parishad."