Ghulam Rabbani killing: Acquitted accused gets life term following retrial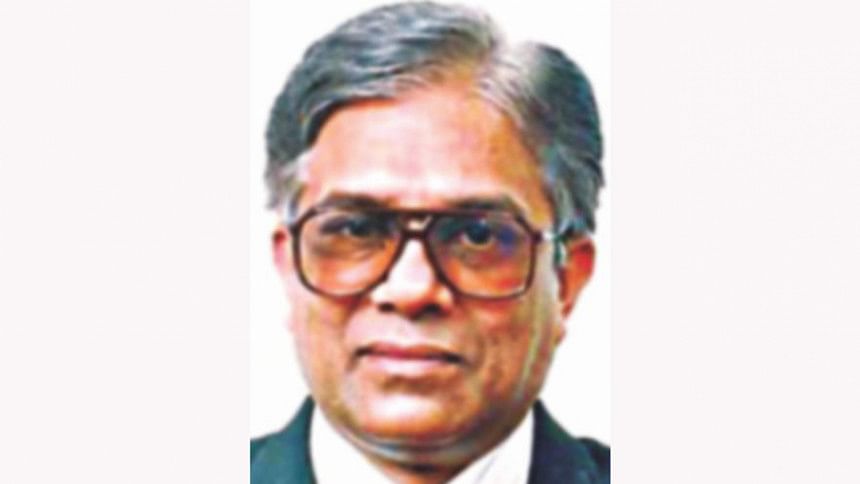 A Chattogram court yesterday sentenced a man to life term imprisonment for killing Commodore Ghulam Rabbani, an aide-de-camp of Bangabandhu Sheikh Mujibur Rahman, in 2004.
Convict Saiful Islam alias Bilai Saiful was acquitted of the murder charge in the first trial but he was found guilty in the re-trial, said court sources.
Chattogram Divisional Speedy Trial Tribunal Judge Md Robiul Alam delivered the verdict examining all the records and evidence, said public prosecutor Ashok Kumar Das.
During the verdict delivery, the accused was present at the court.
Earlier three convicts -- former general manager of Korean Export Processing Zone (KEPZ) Abu Naser Chowdhury, and former chief security officer Humayun Kabir Chowdhury, and one Md Selim -- were given life term imprisonment in 2014.
In April, 2005, Naser and Kabir were sentenced to five years' imprisonment by a Chattogram court. The court had acquitted Saiful of the charges.
Later, the High Court sent the case proceedings against Saiful Islam alias Bilai Saiful to another trial court for retrial.
Ghulam Rabbani, the then managing director of KEPZ and a vital prosecution witness on both the historic Bangabandhu murder case and jail killing case, was shot by armed criminals at Muradpur in Chattogram on April 11, 2004.
Rabbani died at a hospital in Bangkok on April 24, 2004. The case was then turned into a murder case.
The convicts in 2005 filed appeals with the HC challenging the lower court verdict. The government also filed two revision appeals with the HC in 2005.