GCC Engineer Murder: Accused co-worker's bail cancelled, arrest warrant issued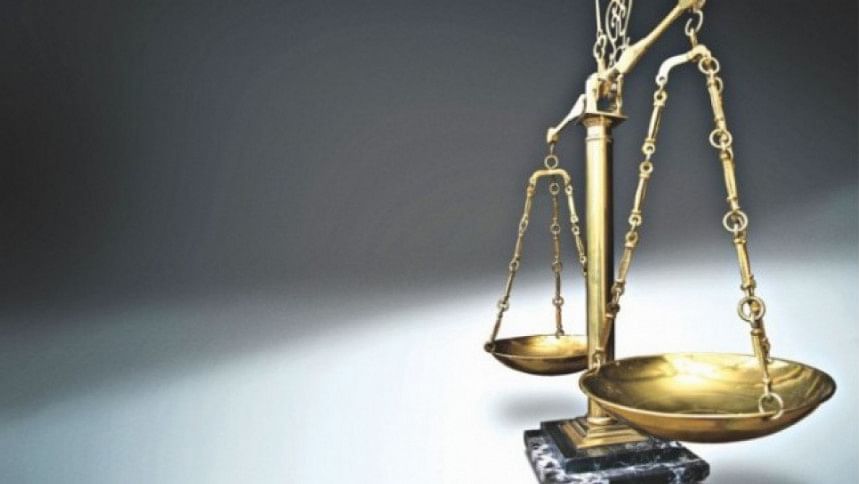 A Dhaka court today cancelled bail of Mohammad Selim alias Anis Howlader, an assistant engineer of Gazipur City Corporation, and issued an arrest warrant against him in a case filed over the killing of its former executive engineer Delwar Hossain in May 2020.
Judge (in-charge) Bilkis Akhter of the Fourth Additional Metropolitan Sessions Judge's Court passed the order after Advocate Kaoser Ahmed, lawyer for the complainant, appealed to the court to cancel Selim's bail.
In the order, the judge said the accused Selim got bail from the High Court on June 29 this year for a period of six months. But the chamber judge of the Supreme Court on July 5 stayed for eight weeks the High Court's bail order.
So, his bail was cancelled and arrest warrant was issued against him, the judge added.
Earlier on July 27, rejecting the probe report submitted by Turag police, Delwar's wife Khodeja Akhter filed an application with a Dhaka court, seeking for further investigation into the case.
According to the charge sheet, Delwar was killed over a disagreement with his colleague Selim over the latter's illegal activities. Selim used to take illegal benefits from different contractors, but Delwar opposed such illegal activities, the charge sheet said.
Police recovered the victim's body from an empty plot of Uttara Sector-17 near Beribadh around 4:00pm on May 11, 2020.
Khodeja filed the murder case with Turag Police Station, accusing some unidentified.