Forced disappearance: Coerced by cops
Victims' families allege they're being forced to sign statements deflecting blame from police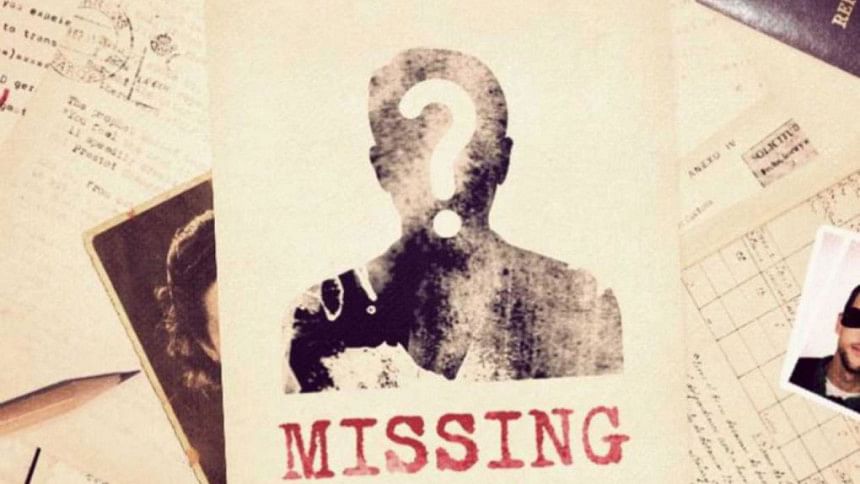 With the heat turned up on human rights violations in the country, police have re-established contact with families of enforced-disappearance victims.
Some of the families alleged that they were being harassed and coerced into signing pre-written statements saying they deliberately misled the police by concealing information.
They claim that the move was aimed at deflecting blame from the law enforcers. 
According to human rights activists, families of most enforced-disappearance victims were not allowed to sue law enforcers even though there was enough circumstantial evidence suggesting their involvement.
Instead, the families were made to file general diaries (GDs) or mention in case statements that the victims went "missing" or "never returned" or "picked up by unidentified people".
On Monday, several officials from the Sabujbagh Police Station went to the house of Mahbub Hasan Sujon in the capital's Basabo area, his brother Jahid Khan told The Daily Star yesterday.
Sujon, a Sabujbagh Thana-level Chhatra Dal leader, was picked up by armed plainclothes men from Narayanganj's Sonargaon on December 8, 2013.
"The officials came around 11:00pm on January 10. They brought a written statement and started forcing my father to sign it. He didn't sign the statement after BNP leader Mirza Abbas intervened," Jahid said.
The Daily Star has obtained a copy of the statement, which says, "I made a general diary entry on December 11, 2013 after concealing information in it. I also provided misleading information about my son going missing …
"This is my statement."  
 When Sujon's father went to file a GD following the involuntary disappearance, he was not allowed to mention that armed men had whisked him away in a white microbus, said Jahid.
"We were only allowed to say that he is missing. If we did not do what we were told, they would not accept the complaint."
Kazi Farhad, a ward-level BNP organiser in Sabujbagh, was picked up along with Sujon.
A team from the Sabujbagh police also visited Farhad's sister and brother-in-law, with a similar statement to sign.
"I was instructed to write that I 'concealed information' when I filed a GD following my brother's disappearance," said his brother-in-law Saidur Rahman Dollar.
"I had to sign it because we are not 'influential' in our area," he said, adding that they were forced to hide the truth in the GD.
At least 10 such families have been visited by police recently, according to Sanjida Tulee, who runs Mayer Daak, a platform for families of enforced-disappearance victims.
Tulee's brother Sajedul Islam Sumon was picked up in 2013 and has not returned yet.
These 10 cases were included in the United Nations Working Group on Enforced and Involuntary Disappearance's (WGEID) list of 76 unresolved cases in this regard.
In its annual report of 2021, the UN WGEID said they had repeatedly asked for information from the government regarding these cases, but to no avail.
Police went to Tulee's house as well.
"A team from Tejgaon Police Station came with a sheaf of case statements against my brother. I did not hear about these cases all these years as I went from door to door looking for him," she said.
Ayesha Ali, mother of Abdul Quader Bhuiyan Masum, who has been traceless from Nakhalpara since 2013, said she was visited by Tejgaon police thrice -- on Thursday, on Sunday and yesterday.
"I had to write in my GD that he went missing," said Ayesha.
Apurbo Hasan, officer-in-charge of Tejgaon Police Station, refused to comment on the matter. The OC of the police station in Sabujbagh could not be reached over phone despite repeated attempts.
Police also visited Rina Alam, wife of another victim Nur Alam, who was picked up from Gazipur in 2015.
She said she had mentioned in a GD that her husband was picked up by 
unidentified men in law enforcers' clothes.
"He was picked up by men in uniform but I was not allowed to write that in the GD."
 Meanwhile, rights body Ain o Salish Kendra has condemned such acts.
"Police are taking statements from the families saying the victims were hiding somewhere. This is unlawful and uncalled for," it said in a statement yesterday.
The development came after the US on December 10 slapped sanctions on Rab and seven of its current and former officials for human rights violations in Bangladesh. The Biden administration of the US also did not invite Bangladesh to the Democracy Summit on December 9-10.