'Shootout' justice: The first, at long last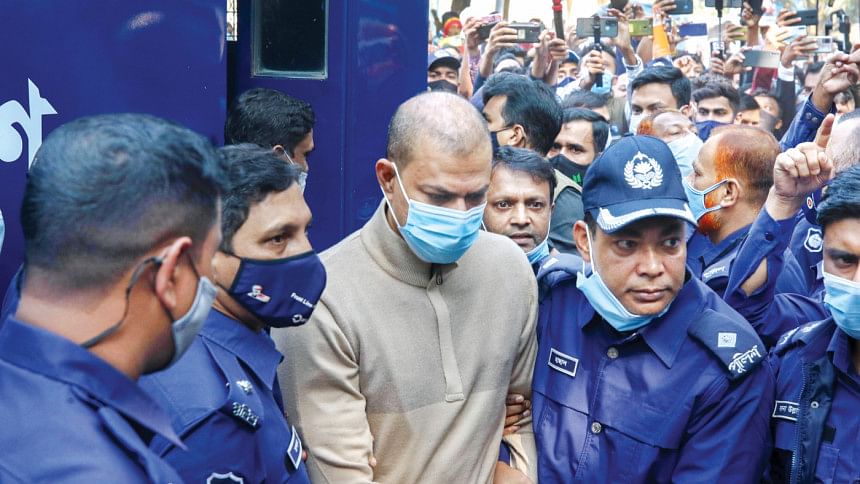 This is the first time in the country any law enforcer, let alone five, has been brought to book by a court for staging a "shootout".
While delivering the verdict in the Major (retired) Sinha Mohammad Rashed Khan murder case, the Cox's Bazar court concluded that the former army official's death did not occur in a "gunfight" as claimed by Teknaf police, when Sinha allegedly brought out a gun and the police fired shots in self-defence.
It was a "pure and simple murder", said the court.
Now the question arises -- is there any possibility that at least some of all the "shootouts" or "gunfights", which led to deaths of people over the years, were staged too?
In 2020, the year Sinha died, 195 people were killed in "shootouts" across the country, including 76 in Teknaf and other upazilas of Cox's Bazar, according to data of Ain o Salish Kendra (ASK). Police were involved in 33 out of the 76 incidents.
After Sinha's death, Teknaf police had filed a case stating it a "shootout" . 
Interestingly, Sinha's was the last death at the hands of police in 2020.  Following his death, only three "shootouts" took place in Cox's Bazar that year, and either the Border Guard Bangladesh or Rab-15 was involved in those.
The following year, Teknaf and other upazilas of the district saw 24 deaths in "gunfights", but police were involved in only one of those, ASK data shows.
The dip in the number of "shootouts" involving police is quite surprising.
Pradeep Kumar Das joined Teknaf Police Station as OC in October 2018. At least 87 people were killed in 48 "gunfights" involving Teknaf police alone between August 1, 2018 and August 1, 2020.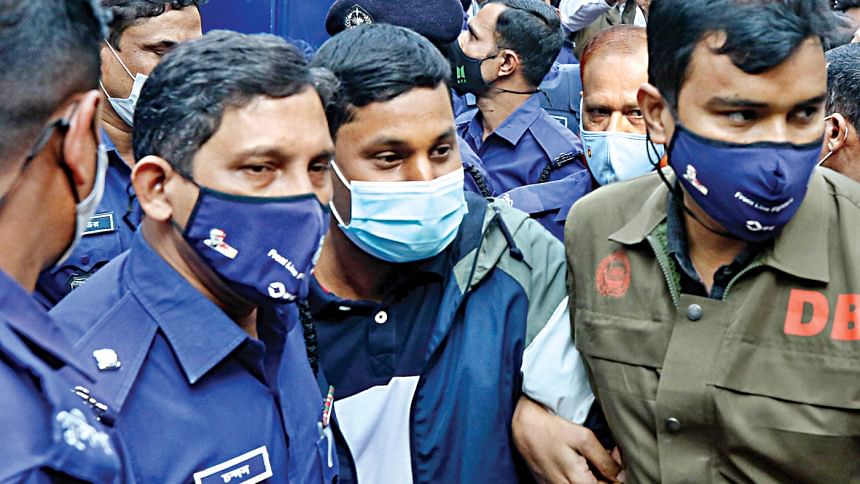 The descriptions for all these incidents are almost identical to the one provided by Teknaf police in the case of Sinha. The first one is -- "Criminals" would be meeting at a spot, law enforcers would reach there, and they would come under attack from "criminals". A "shootout" would ensue and one or more of the alleged criminals would be killed.
The other description is -- an alleged criminal would be arrested, law enforcers would take him to a spot to recover drugs or arms, the "criminal's" gang members would be lying in wait, a "shootout" would follow, and only the person leading the law enforcers to the spot would be killed.
Nur Khan Liton, secretary general of Ain o Salish Kendra, said: "A case is hardly ever filed by any shootout victims' family against law enforcers. Police do not want to record such cases. Even when they do, they hastily file the final report with the court, saying they found nothing."
A number of cases were filed by victims' families against Teknaf police following the death of Sinha.
Yesterday, Sinha's family expressed joy after the verdict and said if people work with dedication, the rule of law is established.
But this seems to be not true for all cases.
A case involving a "shootout" went on trial, but it was dismissed by a court due to a lack of witnesses willing to testify.
This was the case of 32-year-old Abdul Alim who was killed in a "shootout" between police and "a gang of robbers" around 1:00am on May 4, 2010.
The first information report of the case states that Alim was accused in three murder and three arms cases.
However, Alim's wife Anju Begum claimed that her husband was picked up in the evening on May 3.
"He asked me to make an omelette for him, and said he was going out for a minute. I fried the egg and was sitting to offer prayers. At that moment, his sister came and told me that people saw my husband being picked up by cops," Anju told the court.
On July 20, 2010, Anju lodged the case with the Chief Judicial Magistrate's Court in Kushtia against cops, including officer-in-charge Mehedi Hasan.
The National Human Rights Commission (NHRC) had published a report stating that an independent inquiry should be conducted into Alim's death.
ASK, which was providing legal counsel to the family, said the lower court ruled in the favour of the cops and dismissed the case.
Former NHRC chairman Mizanur Rahman Khan said, "This was not a shootout like the others. A former member [Sinha] of a disciplined force was killed in the incident. Had we seen the same impact of justice in other cases, the culture of impunity would have stopped."
Nur Khan Liton asked, "Will the state ensure justice for the several thousand people who died in similar incidents?"