First-ever female operative of Ansar al Islam arrested, police claim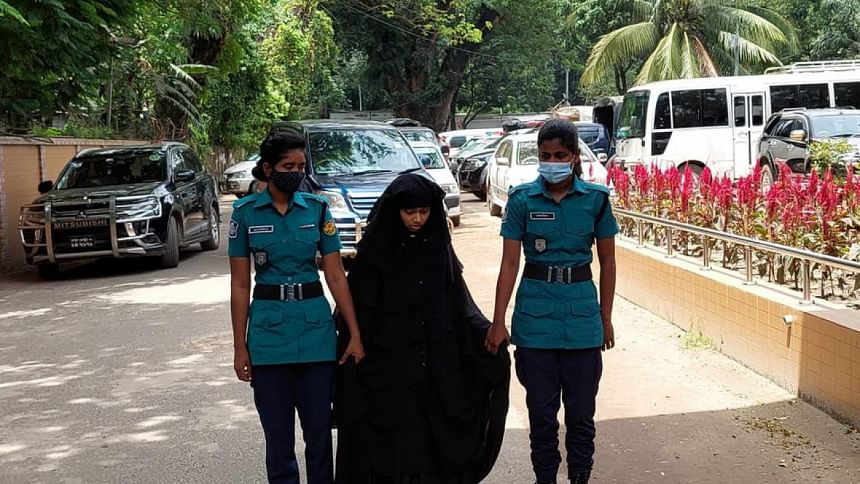 Counterterrorism officials claimed to have arrested the first-ever female operative of the banned militant group Ansar al Islam.
Zobaida Siddiqua Nabila, (19), an HSC candidate of a college in Bhola's Lalmohon upazila, was arrested from her relative's home in Dhaka's Badda area on Thursday, police said.
"This is the first time we have arrested a female member of Ansar al Islam," Md Asaduzzaman, chief of DMP's Counter Terrorism and Transnational Crime unit, told a press briefing at DMP media centre today.
Nabila is now on five-day remand in a case filed with Badda Police Station after her arrest.
Nabila, with a fake Facebook ID in 2020, connected with the militant group through its Facebook page "Titumir Media". She gradually learned about extremist content, Asaduzzaman, also an additional commissioner of DMP, said.
She set up communication with the page's admin panel. The admins then became convinced enough to add her to the group's official site and other pages, the police officer said.
Nabila used to disseminate content propagating extremism through Facebook pages. She maintained accounts on several encrypted messaging platforms including Telegram and ChirpWire.
She used to run more than 15 channels in her Telegram accounts, which are followed by more than 25,000 accounts. She used to share extremist content, bomb-making manuals and strategies of attack in the channels, CTTC officials said.