Farmers' suicide: Accused 'on the run'
Claim police; lawmaker says inaction of cops 'strange'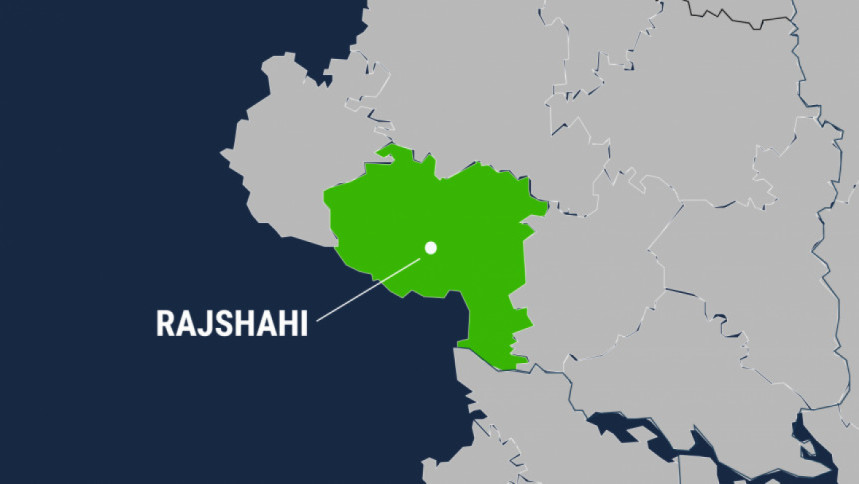 The deep tube-well operator, who is being held responsible by the family of Santal farmer Abhinath Mardi for instigating his suicide in Rajshahi's Godagari Wednesday, has gone into hiding, said police.
Locals said Sakhawat Hossain, operator of Barind Multipurpose Development Authority's (BMDA's) deep tube-well in Ishwaripur village, did not supply water to Abhinath's paddy field which was badly needed.
They added that they saw Sakhawat, also president of a ward unit Krishak League at Deopara union of the upazila, in the locality before Abhinath's wife filed a suicide provocation case against him with Godagari Police Station Friday night.
"We sent a police team to arrest the accused. But the accused somehow got the information that the victim's wife went to the police station to file a case and he fled," Rajshahi SP ABM Masud Hossain told The Daily Star Sunday afternoon.
He said, "It would have been unwise for police to arrest anyone before being accused in a case."
On Friday when police were yet to act on the claim of the victim's family, Rajshahi-2 lawmaker Fazle Hossain Badsha contacted Rajshahi SP.
"I talked to police. When I learnt police were not believing the claim of victim's family, I decided to visit the spot," he said.
He said he found witnesses who described how Abhinath was denied water for two weeks and how Sakhawat brought Abhinath home, instead of taking him to hospital, after he drank pesticide in front of him.
Abhinath himself told his family members that he drank poison for not getting irrigation water, the witnesses added.
"It's strange why police delayed arresting the accused when he was in the locality and there was evidence against the accused."
Asked about the lawmaker's visit, SP Masud said police still did not want to believe that a farmer could commit suicide only for lack of irrigation water.
"We found water in his [Abhinath] paddy field, there was no evidence that his paddy was damaged for lack of water," he said.
The SP said police gathered some important information in the case which would be clear after getting the autopsy report.
Abhinath, 36, and his cousin Robi Mardi, 27, of Nimghutu village, drank pesticides near the deep tube-well in Issoripur village on Wednesday afternoon. Robi died at a hospital on Friday night.
On Thursday, police said Abhinath's wife Rozina filed an unnatural death case. However, talking to this correspondent, Rozina denied filing the case.
Kamrul Islam, OC of Godagari Police Station, recorded the unnatural death case at Abhinath's house on Thursday and took Rozina's signature on it.
Contacted, senior criminal lawyer Nurul Islam Sarker Aslam said the UD case might weaken the suicide provocation case.
Locals had said Abhinath and Robi badly needed irrigation water and were being ignored by Shakhawat for over two weeks.
On Wednesday, they took pesticides with them and visited Shakhawat to ask him for water for irrigation, locals and Abhinath's family said.
When Shakhawat denied them water, the two drank the pesticide, they said.
Shakhawat denied any involvement in the incident before going into hiding.