Ex-DU teacher found dead in a Gazipur bush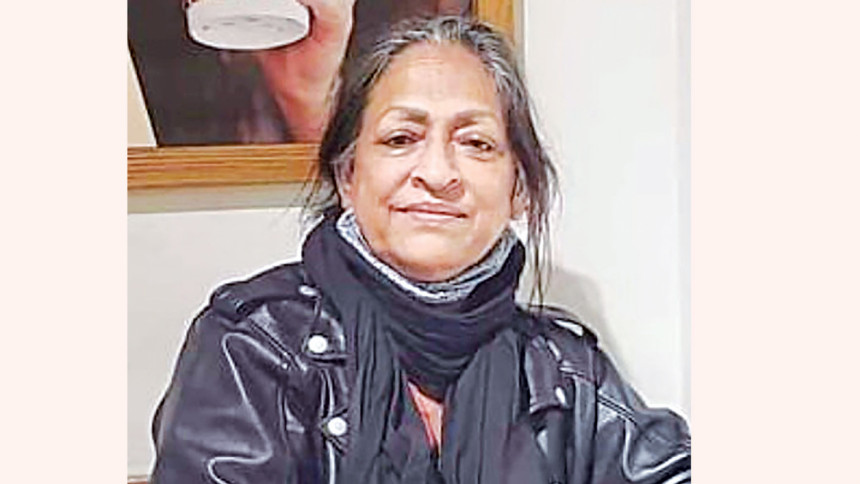 Police yesterday recovered the body of retired Dhaka University Professor Sayeda Gaffar Khaleque from a bush in Gazipur's Kashimpur area, three days after she was killed.
Police recovered the body around 10:30am and arrested one Anwarul Islam, 25, an assistant mason working at the under-construction building on the deceased's five-kantha piece of land inside Dhaka University Teachers' Housing Project in Kashimpur.
The 71-year-old ex-teacher had been living in a rented house in Panishail area to look after the construction of the building.
Police arrested Anwarul, 25, from Gaibandha early yesterday. During interrogation, he admitted to strangling Sayeda to death with her scarf on Tuesday and dumping her body inside a bush at the housing project, said Sub-inspector Dipankar Roy after quizzing Anwarul.
The arrestee decided to kill the victim in order to steal Tk 10,000 that he spotted in her purse when she paid him for cutting down trees at the construction site on Tuesday evening, the SI said.
Anwarul attacked the victim at a secluded place when she was on her way back to her residence, around one kilometre off the construction site.
After dumping her body, the arrestee took her key and stole gold ornaments, mobile phone, laptop, tablet and money from her residence, said police and the victim's family.
The construction work was at the final stage and Sayeda was supposed to move to her new home in a week, her son Sayed Iftekher Bin Zahir said.
He said his sister Sadia Afrin filed a general diary with Kashimpur Police Station on Thursday after Anwar informed them the previous evening that the door of Sayeda's home was ajar and there was no trace of her.
Sikder Monoare Murshed, a professor of the department of linguistics of DU and also president of the housing project, said police suspected Anwarul and traced him.
Police also recovered a necklace of the victim from the arrestee, Murshed, who visited Gazipur after receiving the news, told The Daily Star over phone.
Contacted, Inspector (investigation) of Kashimpur Police Station Sheikh Mizanur Rahman said it will be learnt after further interrogation whether anyone else was involved in the killing.
Police handed over the body to her family after an autopsy.