Ex-cop gets life term in attempted rape case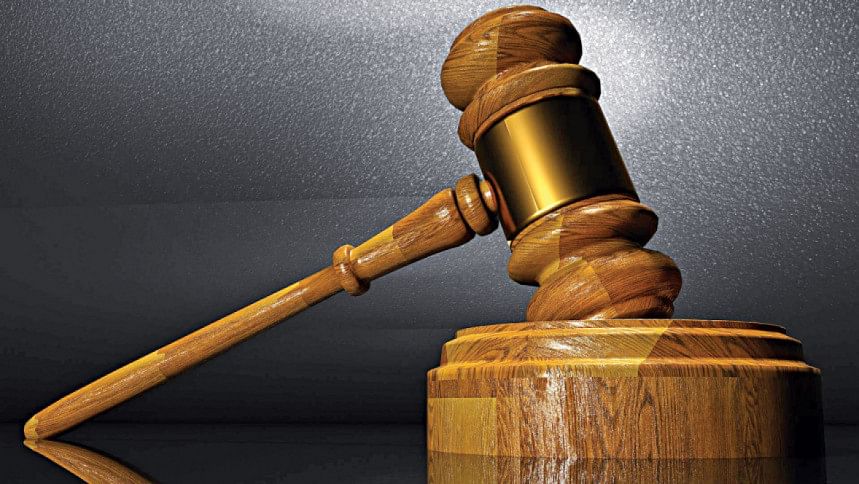 A Chattogram court yesterday sentenced a former police officer to life term imprisonment in a case filed for attempting to rape a schoolgirl after abduction in 2011.
The convict -- Mizanur Rahman -- was the inspector of Kasba Police Station in Brahmanbaria. He was suspended after the case was filed.
Judge Ferdous Ara of Chattogram Women and Children Repression Prevention Tribunal-7 delivered the judgement.
The court sentenced him to life term imprisonment on the abduction charge; it also fined him Tk 2 lakh, in default of which, he has to suffer one more year in jail, said Kafil Uddin, the court bench assistant.
On the charge of attempting to rape, he was given a 10-year jail term. He was also fined Tk 1 lakh, in default of which, he has to suffer six more months in jail.
According to the case, Mizan forcibly picked up the girl and one of her friends in a car while they were visiting the city's Foy's Lake on July 12, 2011.
Later, he took them to a Chawkbazar hotel. After confining her friend to a room, Mizan tried to rape the girl.
Sensing something was wrong, hotel staffers informed called law enforcers, who saved the girls.
Following the incident, the girl's father filed a case with Panchlaish Police Station.
During the incident, Mizan was in Chittagong on a five-day leave to testify in a case.
On April 30, 2023, a Chattogram court rejected his bail petition and sent him to jail.