Evidence (Amendment) Bill placed in JS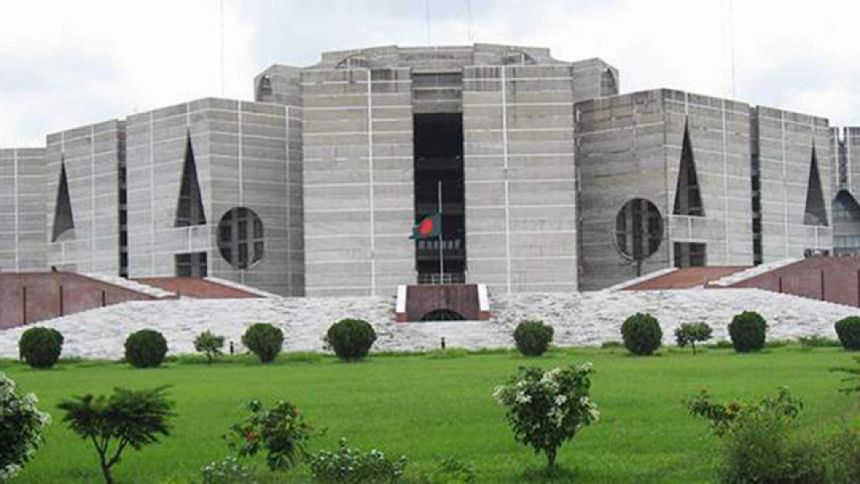 The  "Evidence (Amendment) Bill, 2022" incorporating the admissibility of digital evidence in the court was placed in parliament yesterday.
At present, digital evidence is not accepted in court.
According to the proposed law, digital record or electronic record means any record or information generated, prepared, sent, received or stored in magnetic, electro-magnetic, optical or microfilms, computer memory, computer-generated microfiche including audio, video, DVD, CCTV footage, drone data and records from mobile phone, hardware, software or any other digital device as defined in Digital Security Act, 2018.
Besides, finger, palm and iris impressions and digital footprints, signatures and certificates will also be admissible as evidence before a court.
Law Minister Anisul Huq placed the bill, which was sent to the parliamentary standing committee on the law ministry for further examination. The parliamentary watchdog was asked to submit its report within 30 working days.
Another salient feature of the proposed law is that it bars any questions on the character or previous sexual behaviour of the victim during cross-examination in rape cases.
Such questions can only be asked with the permission of the court.
"There is a tendency of raising questions about a victim's character through obnoxious questions -- restriction has been imposed on it," said Cabinet Secretary Anwarul Islam while briefing reporters after the cabinet gave the final nod to the draft of the act on July 25.
Rights activists have welcomed the government's move for amending the Evidence Act as the so-called "immoral" character of survivors of sexual violence can no longer be brought into question, digital evidence can be produced in courts and questions on the character of witnesses can be raised only with the permission of the court.
Activists have long argued that defence lawyers attacking survivors with demeaning and obscene questions during cross-examinations is a huge deterrent in the process of justice and that has only contributed to normalising sexual violence.
Legal experts and rights activists said they had long been demanding the inclusion of digital evidence in the act.
In the draft law, a provision has been kept for making a forensic examination of digital evidence.
If the court deems it necessary or any party in the case doubts the authenticity of the evidence, a forensic examination can be conducted.
If anyone tampers with the evidence, the person will be dealt with as per section 211 of the Penal Code or section 57 of the Digital Act.
On March 14, the cabinet approved the draft in principle. At that time, Islam said the amendment had been brought to eliminate future legal complications over the trials held virtually during the pandemic.