'Embezzling tk 304cr': 5 members of NSU trustee board sued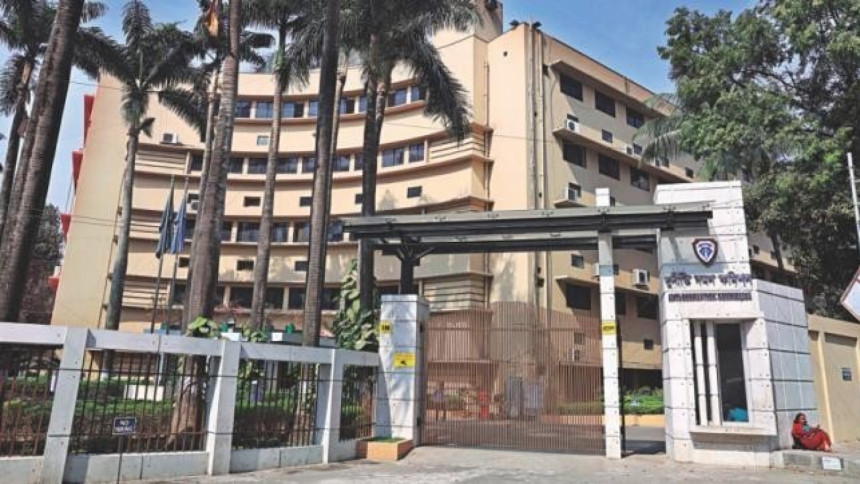 Anti-Corruption Commission (ACC) has filed a case against five members of North South University's (NSU) trustee board and the managing director of a development company for allegedly misappropriating about Tk 304 crore.
NSU Board of Trustees Chairperson Azim Uddin Ahmed, its members -- MA Kashem, Benajir Ahmed, Rehana Rahman and Mohammed Shajahan -- and Ashaloy Housing and Developers Managing Director Amin Md Hilaly were accused in the case.
ACC Deputy Director Farid Ahmed Patwary filed the case with its integrated district office in Dhaka yesterday.
According to the case statement, NSU made an agreement with the company for buying land in Jangir, Gutiab and Pitolganj mouza of Narayanganj's Rupganj upazila.
The university paid the company Tk 500 crore for 8,250 decimals of land in 2016. The university paid Tk 35.19 crore for another 846.88 decimals of land in the same mouzas between 2019 and 2021.
ACC took the selling price of adjacent pieces of land of the same mouzas into account, and found that the university paid about Tk 303.82 crore extra to the company, reads the case statement.
According to the Private University Act 2010, the trustee board is the highest authority of a university, which, as per rules and regulations, is a non-profit organisation.
"Without the consent of the syndicate, University Grants Commission and education ministry, the board of trustees illegally paid Tk 303.82 crore extra for the development of the campus on the 9096.88 decimals of land," reads the statement.
During investigation, the anti-graft watchdog found that Hilaly gave Tk 13 crore to Azim, Tk 14 crore to MA Kashem, Tk 28 crore to Benajir, Tk 14 crore to Rehana and Tk 12.25 crore to Hashem as "bribe".
Benajir opened several FDRs and liquidated those before maturity, as per the case statement.
"To misappropriate the money, they bought the land by showing a high price and later received money from the developer," it says.
Replying to a question, ACC Director General Sayeed Mahbub Khan said they will bring charges against others if their involvement is found.
The Daily Star could not get NSU authorities' comments despite repeated attempts.