"DU student's death": Accused husband gets bail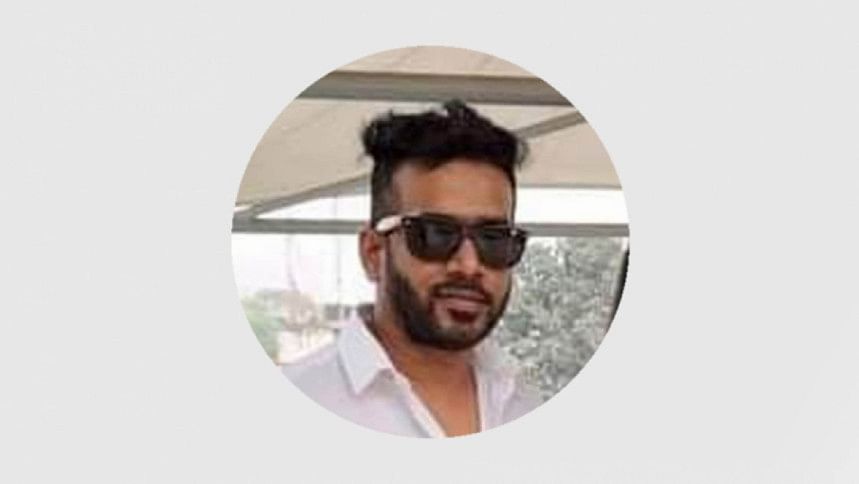 A Dhaka court today granted bail to Iftekhar Abedin in a case filed over the death of Dhaka University student Elma Chowdhury Meghla in December last year.
After the bail order, the victim's father Saiful Islam Chowdhury, who filed the case, expressed disappointment and said he would not get justice from anywhere.
Judge KM Emrul Kayesh of the Dhaka Metropolitan Sessions Judge's Court passed the order after a bail petition was filed.
Earlier on June 20, Dhaka's Additional Chief Metropolitan Magistrate Muhammad Asaduzzaman Nur sent Iftekhar to jail after rejecting his bail petition in the case.
In the order, the magistrate said the accused got bail from the Metropolitan Sessions Judge's Court till the submission of police report. As the investigation officer submitted probe report, his bail period ended. So, he was sent to jail, the magistrate said.
Investigation Officer Kazi Shariful Islam, also an inspector of the Detective Branch, on June 19 submitted a charge sheet against victim's husband Iftekhar Abedin and his parents -- Mohammad Amin, retired army personnel, and Shirin Amin to the Chief Metropolitan Magistrate's Court of Dhaka.
In the charge sheet, the IO said the charges brought against them of abetting the victim to take her own life were primarily proved and they should be brought under trial for their alleged involvement.
Rejecting the probe report, the victim's family on June 20 told the court that they would file a no-confidence petition the scheduled date.
Talking to reporters at the court premises, the complainant said his daughter was tortured to death, but police submitted the probe report under section 306 of the Penal Code, which means the accused abetted the victim to take her own life.
Elma, a final year student of the Department of Dance at DU, was allegedly tortured to death at her in-laws' residence in Banani on December 14 last year. Elma married Iftekhar, who lives in Canada, six months ago from the date of her death and used to stay with her husband's family.
Her in-laws took her to United Hospital where doctors declared her dead. Following her death, her father filed a murder case against Iftekhar and his parents with Banani Police Station.