DSA Cases: 83pc filed over social media posts
Finds Article 19 analysing data of 11 months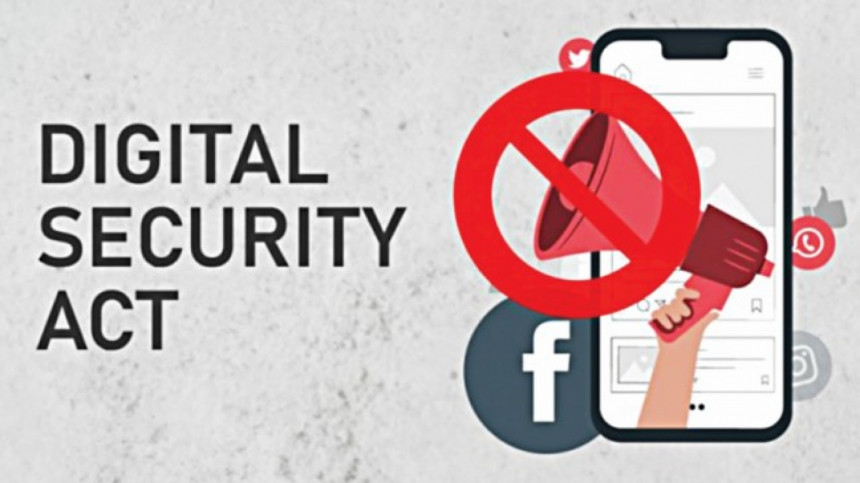 Eighty-three percent of the 225 Digital Security Act cases lodged between January and November this year were filed over social media posts and individuals' online expressions.
The platforms people were prosecuted for using include Facebook, YouTube, TikTok and Likee.
This is according to data by Article 19, a UK-based human rights body that focuses on freedom of expression.
Individuals affiliated with the ruling party filed 40 percent of these cases, making them a majority of the users of the law.
Similarly, 40 percent of the cases were filed against people for allegedly criticising the prime minister, ministers, members of parliament, and affiliates of the ruling party.
A third of the 225 cases were lodged by law enforcement agencies, said speakers of the organisation at a session titled "The Role of Media in Countering Threats to Internet Freedom in Bangladesh" arranged in conjunction with Bangladesh Internet Freedom Initiative Working Group.
As many as 166 people were arrested immediately, they added.
There are 68 journalists among those accused in the cases. The number is comparable to that of 2020 when 75 journalists were prosecuted, informed Anwar Rosen, a programme officer with Article-19.
As many as 15 of the journalists prosecuted this year were arrested and subsequently jailed.
These journalists were accused in a total of 32 DSA cases, the speakers of the organisation went on to add.
"It is evident that the existing mechanisms have been struggling to protect citizens' right to express their views online and to address the challenges produced by the digital revolution in Bangladesh," said a statement circulated by Article 19.
Faruq Faisel, regional director of Article 19 South Asia, Dr Syeda Aireen Jaman, secretary general of PEN International Bangladesh, and others spoke at the event.