DSA Case Over Facebook Post: A price too steep for a minor
Denied bail 4 times, she languishes in a juvenile centre for a year now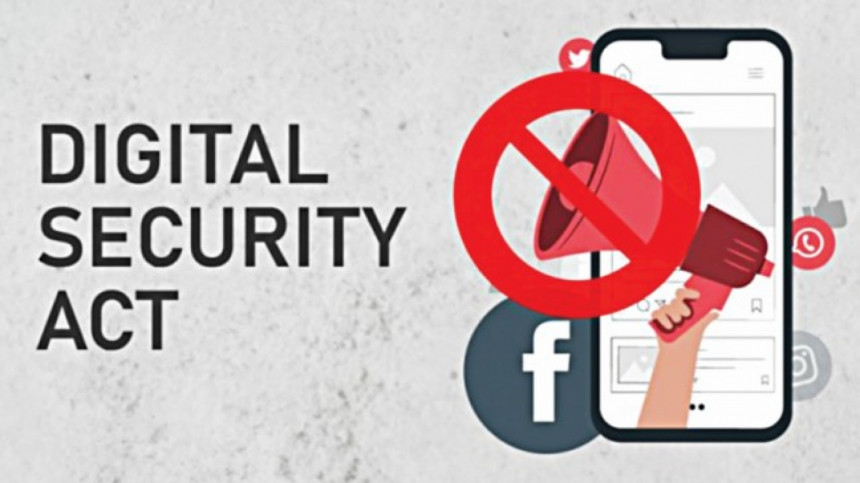 A 17-year-old girl has been languishing in a juvenile correction centre for a whole year because of a Facebook post that she allegedly made demeaning the Quran and hurting religious sentiment.
Exactly a year ago, Dipti Rani Das, a tenth grader from Dinajpur's Parbatipur upazila was dragged off a train and charged under the Digital Security Act 2018.
The minor girl was sued by Parbatipur police for what the first information report says "the crime of deteriorating the law and order situation by hurting religious sentiment using electronic means".
Since being booked, her bail was denied four times -- the fourth in a decision by the highest court in the land. 
Dipti had almost gotten out once when the High Court granted her a six-month bail on May 11, 2021. This was after her bail was already denied thrice by the court in Dinajpur.
Eight days later the district's deputy commissioner appealed to the Appellate Division of the Supreme Court praying that the bail order be stayed.
"The interim order of bail granted by the High Court Division in a pending appeal clearly shows non-application of judicial mind having failed to appreciate that the accused respondent is named in the FIR having strong prima-facie and specific over act of committing a heinous offence under section 25, section 28, section 31 of the DSA," said the appeal.
Section 25 criminalises the spreading of false information or propaganda to "annoy, insult or humiliate" while section 28 deals with hurting religious sentiment, and section 31 is to prosecute a person who causes the law and order situation to deteriorate.
These are all non-bailable sections -- a condition that seemingly also applies for a 17-year-old.
The appeal made to the Appellate Division further goes on to state that "the case is under investigation, at this stage the interim order of bail will totally frustrate the purpose of the prosecution's case, creating obstacles in the way of free/fair investigation."
And so Dipti languishes in a correctional centre in Rajshahi.
Her father Dilip Das said, "It takes around two hours for me to travel and see her. I last saw her two months ago."
The "heinous crime" that Dipti is being jailed for was sharing a photo of the Holy Quran upon a woman's thighs, according to the FIR, which also said that the photo attacked the "hearts of pious Muslims".
Dipti's father stated that his daughter kept insisting to him that her profile was hacked.
"When the photo was shared from my daughter's profile, the locals noticed and came to our house to complain. I reprimanded my daughter and apologised to them on her behalf," said Dilip, a trader who runs a hardware store.
"They had even gone to attack my store but the other traders stopped them saying that I am a good person and I had never done anything to hurt or disrespect the Muslim community."
He further continued to supplicate that he was born in Parbatipur and has spent his entire life in the area harmoniously with the Muslim community as a model minority.
"I felt like my daughter might be harmed in some way, so I put her on the evening train to send her to her aunt's but some youths noticed she was on the train. Even after it started moving, they stopped it on its tracks, dragged her out and handed her over to police."
And so began her ordeal.
Dipti had just finished tenth grade at the local government high school, and had even taken admission in eleventh grade, but since being put in juvie her education has come to a halt.
"There is no schooling inside the detention centre. Her health has deteriorated because the food is very substandard. We sometimes send money so that she can buy snacks," said Dilip.
Dipti's lawyer Shahinuzzaman said that while giving her bail the High Court had also issued a rule questioning why she should not be granted bail. While her bail order was stayed, the HC will still hold a hearing to argue about whether or not she should be given bail, and they are currently waiting for a court date.
Dipti's mother Anima broke down while talking about her daughter.
"She wanted to be a software engineer. She wanted to go to university, but even if she gets out on bail now, I will have to get her married off because she can no longer stay in this community," she said.
She also said that Muslim customers are already avoiding her husband's shop and so their business too is hampered.