DSA case filed against BCL leader over photo with 'pistol' in his waist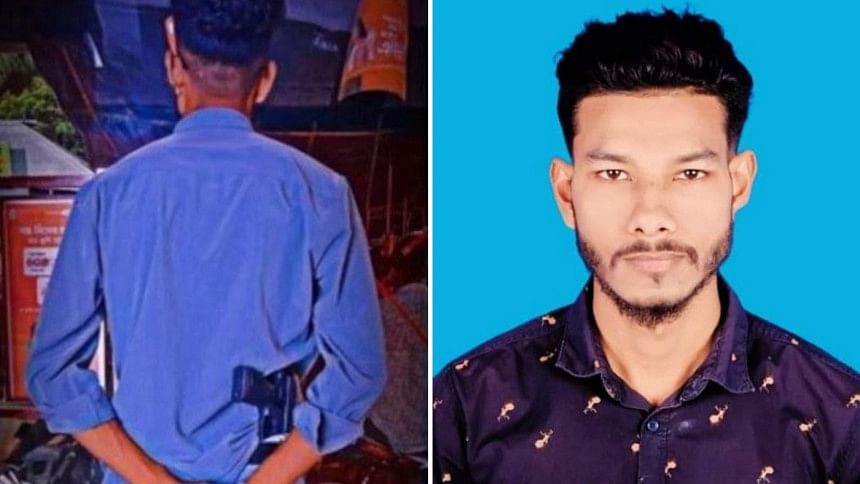 A case was filed against a Bangladesh Chhatra League leader in Faridpur today under Digital Security Act for posting a photo on his Facebook page with a pistol-like object in his waist.
Abdul Wahab, officer-in-charge of Boalmari Police Station, confirmed the developments to our Faridpur correspondent.
Md Babul Hossain, sub-inspector of Boalmari Police Station, filed the case against Subhradev Singh, 25, the organising secretary of Boalmari upazila unit BCL, said the OC.
Later, the BCL leader was produced before the district court with a five-day remand prayer, the police official said.
OC Wahab also said the BCL man could not show police the pistol. After searching a few places with him, whereabouts of the pistol-like object could not be found.
"The police could not confirm whether it was a real pistol or a toy. For this, he will be interrogated on remand," added the OC.
Tamjidul Rashid Chowdhury, president of Faridpur district unit BCL president, said an organizational action will be taken in this regard after investigating the matter.
Yesterday, police detained the BCL leader from municipality area for quizzing him.