Drug case: Pori Moni seeks stay on trial proceedings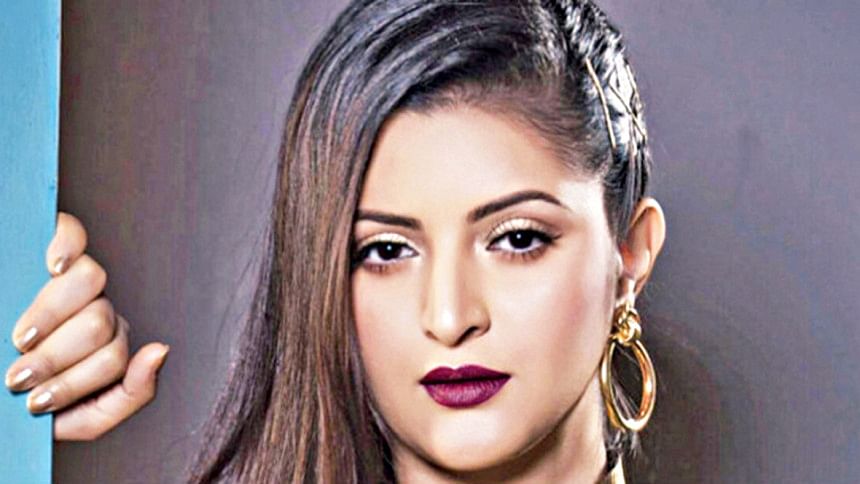 Actress Pori Moni today filed an appeal with the Supreme Court's Appellate Division seeking stay on the trial proceedings of a narcotics case against her.
In the appeal, she prayed to the apex court to vacate its chamber judge's order that on March 8 cleared the way for the lower court concerned to resume the trial of the case.
On that day, Chamber judge of the Appellate Division Justice Obaidul Hassan stayed for six weeks a High Court order that stayed the proceedings of the case against her.
Pori Moni's lawyer ZI Khan Panna today told The Daily Star that the Appellate Division will hold hearing of the appeal of Pori Moni after its reopening on April 3 following an annual vacation.
After Pori Moni filed a petition, the HC on March 1 stayed the trial proceedings of the case against Pori Moni for three months and also issued a rule asking the state to explain in four weeks why the proceedings of the case should not be scrapped.
A Dhaka court on January 5 this year framed charges against Pori Moni and her two associates -- Ashraful Islam Dipu and Kabir Hossain -- in the case.
Members of Rapid Action Battalion detained Pori Moni and Dipu on August 4 last year. They seized alcohol, Ice and LSD from Pori Moni's residence.
The following day, the two were shown arrested in the case filed with Banani Police Station.
Later, Kabir was shown arrested in the same case.
On September 1 last year, Pori Moni was released from jail on ad-interim bail, four weeks after her arrest.