DMP chief fears militant attacks during Durga Puja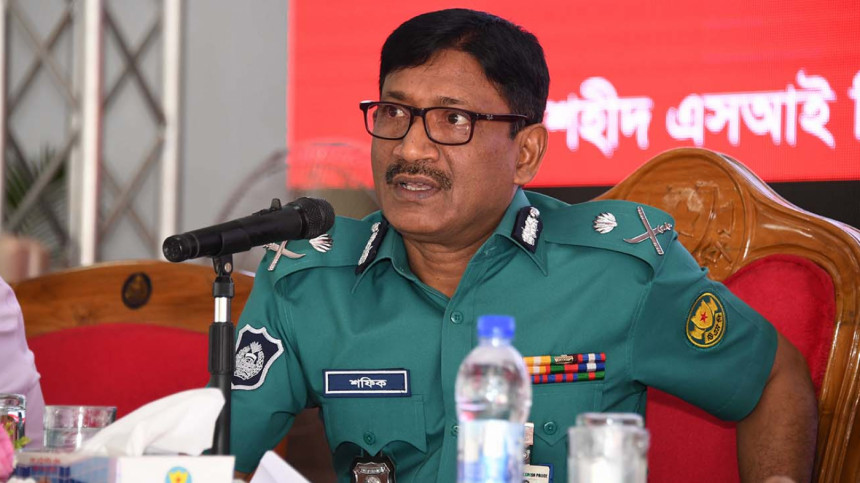 There is a risk of militant attack as well as online propaganda exploiting religious sentiments during Durga puja, Dhaka Metropolitan Police (DMP) Commissioner Shafiqul Islam said today (September 29, 2022).
His remark comes just a couple of days after Bangladesh Puja Udjapan Parishad expressed concern about this year's celebrations following last year's mayhem during the Durga Puja celebrations.
The DMP Commissioner said this while talking to reporters after inspecting security measures taken for Durga Puja at Dhakeshwari temple in the capital.
Asked whether there is any risk, he said, "There are two kinds of security risks. One is a militant attack; another is creating religious unrest by spreading propaganda. Our detectives are working to tackle the risk."
"We've been working on the risk of militant attack. We've already learnt that about 50 youths have left their homes. We're working to know where they have been given training but there hasn't been much progress in this regard. We hope that we'll be able to catch them before their field operation."
Pointing to last year's mayhem in Cumilla, DMP Commissioner said there is a tendency of instigating communal unrest through fake social media accounts.
"Such things can happen this year too," he said.
"We've held separate meetings with Home Minister and others. I hope, there will be no untoward situation. We're on alert."
Bangladesh Puja Udjapan Parishad earlier said about 12 to 13 mandaps have already been vandalised and attacked in different parts of the country in the run-up to the puja celebrations this year.
Durga Puja will be held at 32,168 mandaps (pandals), including 241 in the capital city, across the country this year.
The DMP Commissioner said that efforts are on to bring all mandaps under CCTV surveillance.
Puja mandaps, where there are no CCTV cameras, will be kept under surveillance by police, Ansar members and volunteers for 24 hours.