Dhaka jail's chief hangman walks out of prison today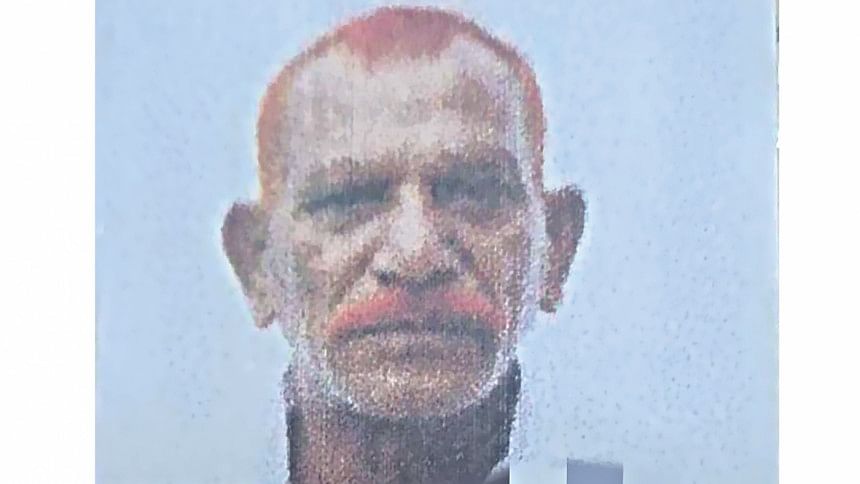 The chief hangman of Dhaka Central Jail is set to walk free today after 32 years. The 73-year-old's tally of 26 executions includes mobsters, militants, war criminals and assassins.
It was the face of hangman Shahjahan Bhuiyan that people like Bangla Bhai and Ershad Shikdar, war criminals like Salahuddin Quader Chowdhury and assassin Syed Faruk Rahman last saw before meeting their death.
Initially sentenced to 42 years in prison, Shahjahan's sentence was commuted to 32, according to prison regulations.
Born on March 26, 1950, at Isakhali village of Palash Upazila of Narsingdi, Shahjahan Bhuiyan engaged in local politics when he had completed his higher secondary certificate exams.
According to documents, the man was convicted on November 8, 1992, for robbery with a 12-year sentence and in another case on September 19, 1995, for robbery and murder with a life term of 30 years. Each sentence had also fined him Tk 5,000 pending which Shahjahan was due to serve another six months in prison.
Although Shahjahan claims to have executed more, prison records put his tally at 26 hangings. "Maybe he is right, but so far this is the record we have," Subhash Kumar Ghosh, senior jail super of the prison, told The Daily Star.
His list of 26 has names like former minister Ali Ahsan Mohammad Mujaheed, Jamaat leader Mir Qasem Ali, and Bangabandhu assassins Bazlul Huda and Shahriar Rashid.
Prison officials said his initial sentence had been lessened by a little more than 10 years according to regulations. And since Shahjahan never had any visitors, the prison authority decided to pay his fines of Tk 10,000 for the two cases.
"Shahjahan will walk out from the jail tomorrow (Sunday) around 10:00am. He spent a large part of his life in jail. He is happy that he will be released but at the same time he is concerned too as he has no home to go to," Ghosh said.
He said that the prison authorities would try to rehabilitate Shahjahan so that he can live the rest of his life decently.
Never having married, the septuagenarian has lost his parents but still wishes to visit his village home when he gets out. "He (Shahjahan) told us that he wants to spend the rest of his life in his ancestral village."