Deposition on amid chaos at courtroom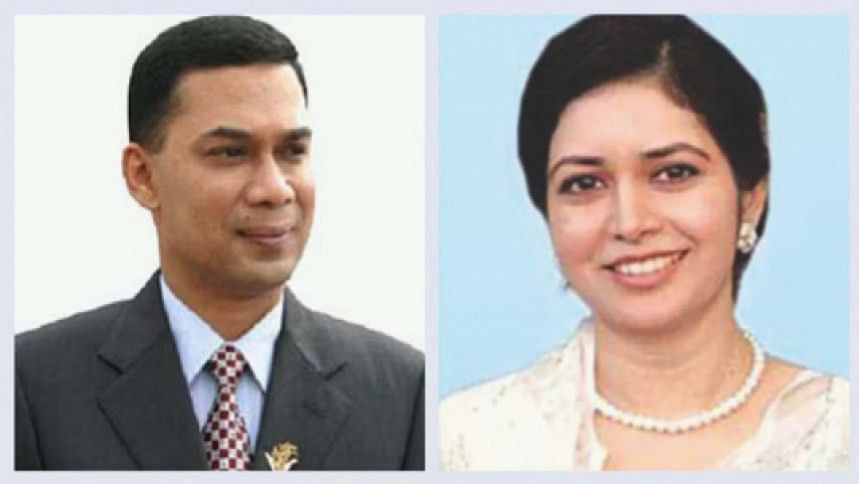 One more prosecution witness gave his deposition before a Dhaka court in a graft case filed against BNP acting chairman Tarique Rahman and his wife Zubaida Rahman yesterday.
The witness gave his deposition amid chaos as a faction of pro-BNP lawyers tried to foil the trial proceedings. They gathered in front of the packed courtroom and shouted slogans. But prosecution lawyers drove them away, assistant Public Prosecutor Hemayet Uddin Khan told The Daily Star.
The pro-BNP lawyers later held a rally on the court premises around 3:00pm, shouting slogans for the withdrawal of the "false" case.
Meanwhile, Judge Md Asaduzzaman of Dhaka Metropolitan Senior Special Judge's Court recorded the statement of Md Shah Alam, deputy administrative officer of Dhaka deputy commissioner office.
On Tuesday, two prosecution witnesses gave statements amid chaos at the court. Like yesterday, a group of pro-BNP lawyers entered the courtroom and demanded suspension of recording depositions. The court resumed recording depositions around 6:00pm after the law enforcers drove away the pro-BNP lawyers from the courtroom.
On September 26, 2007, ACC filed the case with Kafrul Police Station against the two and Zubaida's mother on charges of amassing assets worth Tk 4.82 crore through illegal means and concealing the information of Tk 2.16 crore in their wealth statements.