Deaths of santals: Complaints of farmers fell on deaf ears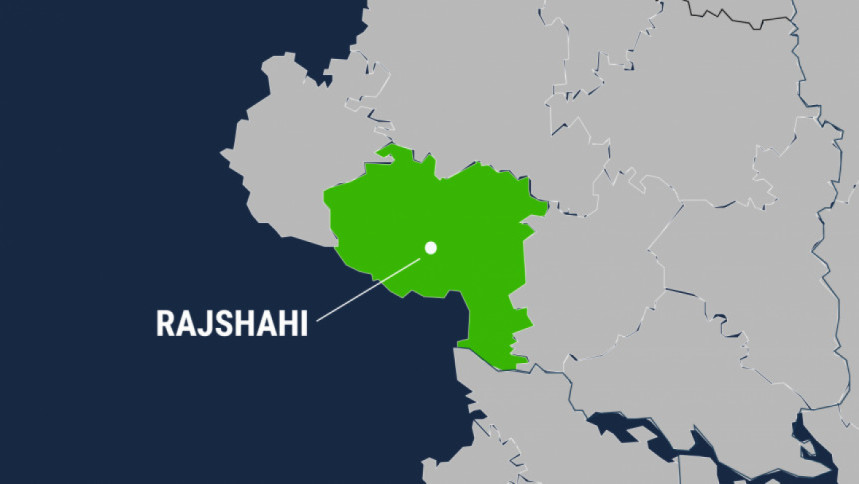 Farmers had been complaining against Sakhawat Hossain, the deep tube-well operator of Issoripur village in Rajshahi's Godagari, for not supplying irrigation and drinking water over last two years.
But the Barind Multipurpose Development Authority (BMDA) ignored those.
At least 150 farmers irrigate 250 bighs from that tube-well.
This issue came to the fore when two Santal farmers drank pesticides on Wednesday near the tube-well allegedly after they were denied irrigation water supply.
Abhinath Mardi died that night and his cousin Robi Mardi on Friday night.
On Friday night, Abhinath's wife filed a case with Godagari Police Station accusing Sakhawat, also president of a ward unit Krishak League at Deopara union of the upazila, of provoking suicide of the farmers.
The Daily Star obtained copies of complaints lodged by farmers. One was submitted to BMDA's Godagari office in November 2020 and the other in November 2021.
Local lawmaker Omor Faruk Chowdhury signed the letters, addressed to the executive director of BMDA, endorsing the farmers' demands.
The farmers demanded removal of Sakhawat as the deep tube-well operator and proposed the name of a female farmer for the post.
The two letters say that Sakhawat deprives farmers of their share of irrigation water, the letters read
He does not supply water on time and suspends water supply for days creating crisis for both irrigation and drinking water, the letters added.
Contacted, BMDA Executive Director Abdur Rashid said he was not aware of the letters. "Local offices deal with such issues."
Rafiqul Hasan, assistant engineer of Godagari BMDA office, also expressed his ignorance about the complaints.
Executive Engineer Zinnurain Khan gave a similar statement and said he would look into it.
Lawmaker Omor Faruk said, "Farmers informed me of the deep tube-well operator's activities. When I received their complaints against the operator, I wrote to BMDA for removing him."
He also blamed BMDA officials for not taking action against the corrupt operators.
"BMDA officials even ignored my recommendations as they have unholy relations with the operator."
When shared the lawmaker's statement, the BMDA ED said he would look into what happened to the farmers' complaints.