DB arrests ex-employee of Money Plant
Tk 87.50 lakhs more recovered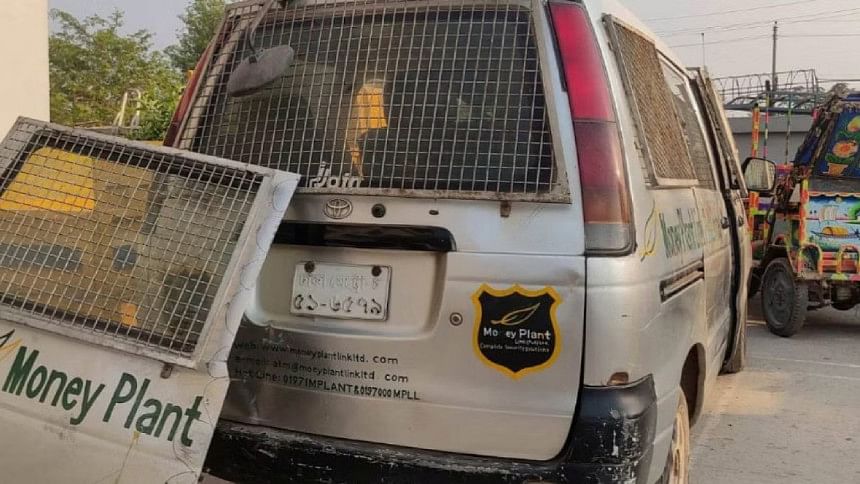 Detectives arrested Sohel Rana, a former driver of Money Plant Link Private Ltd and allegedly one of the masterminds behind the recent robbery of Tk 11.25 crore from a microbus of the company.
Muhammad Harun Or Rashid, chief of the Detective Branch of police, said they arrested him from Savar's Hemayetpur on Friday night and also recovered Tk 87.50 lakhs from him. 
So far, around Tk 7.89 crore was recovered from 12 arrestees.
Besides, the DB seized a microbus worth Tk 20 lakh from Khilkhet.
Sohel had the vehicle's spare key with which the robbers opened the door and snatched away the money, the DB chief said.
Sohel and another arrestee Akash mainly planned the robbery, while another group was in charge of internal communication, claimed DB.
These two groups recruited notorious robbers from different districts and formed a team, the DB official said, adding that one of them was accused in at least 27 cases.
The incident took place in Turag area around 7:15am on March 9 when officials of Money Plant, the firm hired for transporting cash to DBBL ATMs, were heading towards Savar EPZ in a microbus from Mirpur DOHS, with Tk 11.25 crore in four trunks.