Cumilla arson case: Khaleda Zia gets permanent bail from HC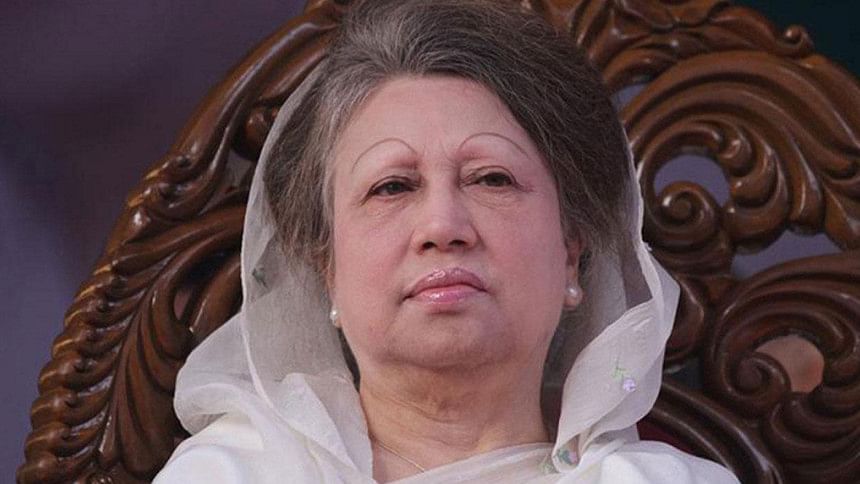 The High Court has granted permanent bail to BNP Chairperson Khaleda Zia in the Cumilla arson case.
The HC bench of Justice Jahangir Hossain Selim and Justice SM Mozibur Rahman granted the bail to Khaleda Zia after hearing a rule yesterday (May 23, 2022).
Police filed the arson case with Chauddagram Police Station on January 24, 2015, against Khaleda and others after a covered van was damaged by fire during an anti-government agitation.
The HC in 2019 had granted ad-interim bail to the BNP chief and issued the rule asking the state why she should not be granted permanent bail in this case, her lawyer Kayser Kamal told The Daily Star.
He said Khaleda Zia is accused in 37 criminal cases and she is on bail in 35 of them. She is convicted in two cases.
Khaleda was freed from jail on March 25, 2020 after the government suspended her jail sentence for six months.
She walked out of jail at a time when the world was hit by Covid-19 pandemic.