Abduction of Journalist Golam Sarwar: Ctg court rejects police report, orders PBI to re-investigate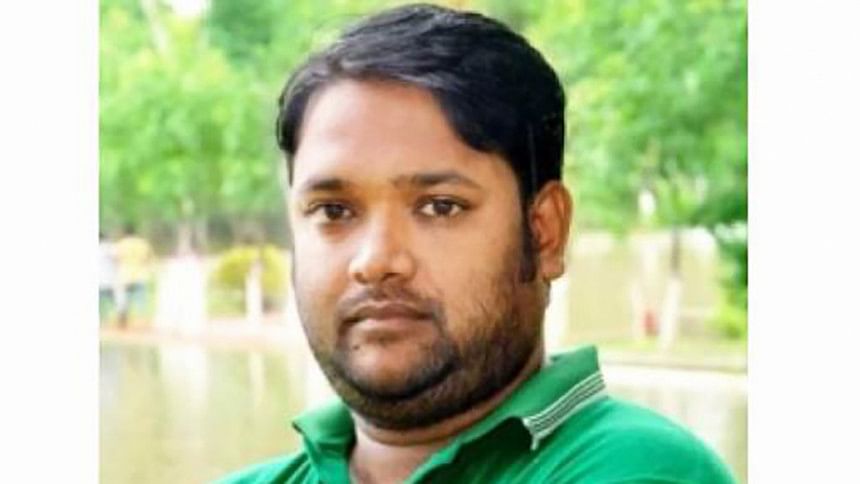 Investigators looking into the case of Chattogram journalist Golam Sarwar's enforced disappearance last November had submitted a final report in May. On the report, they said had found no evidence of the abduction.
The report from Kotwali Police Station came despite the fact that the journalist was discovered in a canal -- bound, battered and traumatised -- three days after going missing.
On Sunday, a Chattogram court rejected the final report and asked the Chattogram Police Bureau of Investigation to re-investigate the case.
Chattogram metropolitan magistrate Mehnaz Rahman gave the order, after taking into cognisance Sarwar's objection regarding the police's final report.
Journalist Golam Sarwar had filed an abduction case with Kotwali Police Station on November 15, 2020, stating that he had been picked up by unidentified men who rendered him unconscious with chloroform.  He said he was kept in a room beside a rail line and tortured every time a train went past.
He further said that his boss and wife were contacted by the abductors using his cellphone. The abductors had also provided a mobile financing number for them to transfer ransom money to.
However, in the report, submitted by sub-inspector of Kotwali Police Station Dharmendu Das, the investigators denied finding any evidence.
On November 1 last year, Sarwar was found unconscious beside a canal at Sitakunda's Kumira, stripped down to his underwear and pleading incoherently for his life, saying he would not do news reports anymore.
The enforced disappearance took place days after Sarwar had published a report accusing the land minister's brother of land-grabbing. The minister's brother later filed a defamation  case against Sarwar, suing him for Tk 100 crore.