College student dies from 'wrong treatment'
Fellows ransack hospital; 3 staffers held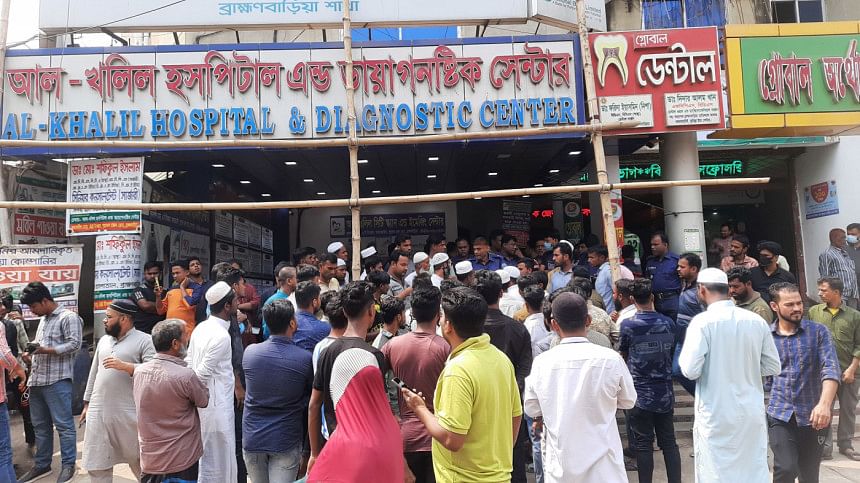 A college student died yesterday morning allegedly due to wrong treatment at a hospital in Brahmanbaria.
With polypus in his nose, Istiak Ahmed Iqram, 20, was admitted to Al-Khalil Hospital and Diagnostic Centre in the town's Old Jail Road area on Friday, said the deceased's family.
Hailing from Chandiara village in Sadar upazila, Iqram was an honours first-year student of Brahmanbaria Poura College.
Following the death, three hospital staffers -- including its manager -- were detained in connection with the death, said police.
Iqram's brother Bachchu Mia filed a written complaint with Sadar Model Police Station against three people -- hospital chairman Khalilur Bashir Manik, Dr Md Rafiul Alam and anaesthetist Fauzia Momtaz Shupti -- who are on the run, said police.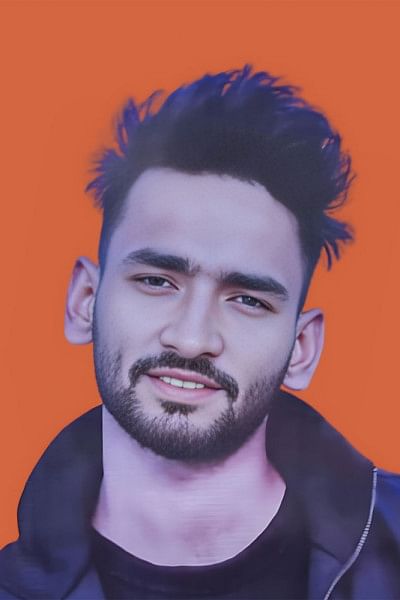 Officer-in-Charge Mohammad Emranul Islam said, "We arrested hospital manager Nazmul Hossain, and staffers Arif and Joy."
Meanwhile, after the news of Iqram's death spread, his classmates ransacked the hospital. Later, police brought the situation under control.
Afterwards, locals formed a human chain in front of Brahmanbaria Press Club, demanding punishment for those responsible for the death.
According to the complaint, Iqram was admitted to the ear, nose and throat department of the hospital on Friday for the purpose of nasal polypus surgery.
Following the surgery, he did not regain consciousness and was sent to the hospital bed in critical condition.
Then he was taken back to the OT after objection from the patient's relatives. But the patient did not regain consciousness and later, without informing his relatives, he was transferred to Brahmanbaria ICU Specialized Hospital.
At that time, the authorities of Al-Khalil hospital fled, the complaint said.
The specialised hospital authorities informed the family that Iqram had died during a 15-hour unconsciousness state from Friday afternoon to yesterday morning.
Iqram's classmates and locals alleged that he was admitted to Al-Khalil hospital to get the surgery done by a doctor who used to go there from Dhaka once a week.
However, another doctor conducted the surgery, they said, adding that Iqram died due to a lack of proper treatment.
Since the hospital was locked after the incident, it was not possible to contact the doctor or any of the authorities, it stated.
The hospital ward master Emdad Hossain told The Daily Star, "I have heard about the incident. But since last February 27, I have been on sick leave. So, I cannot say anything about it. The arrestees -- who were staying at the hospital after the incident -- can tell the details."
Khalilur Bashir Manik, founder chairman of the hospital, couldn't be contacted as his phone was found switched off.