Casino brothers to serve 7 years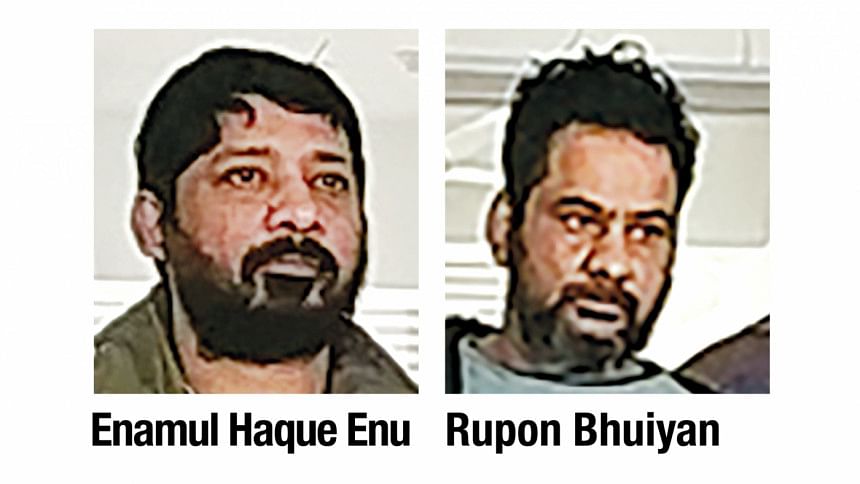 Organised crimes and money laundering are a serious threat to the rule of law and sustainable development of the country, said a Dhaka court in the verdict in a money laundering case.
Judge Md Iqbal Hossain of the Special Judge's Court-5 made the observation as he read out the verdict, sentencing five casino brothers, including Enamul Haque Enu and Rupon Bhuiyan, and six others to seven years in prison and fined them a total of Tk 4 crore.
The convicts will have to proportionately pay the fine in favour of the state in 60 days. Failure to pay the fine will result in an additional year of imprisonment.
Organised crimes like the illegal casinos and gambling lead to money laundering, which can destabilise the financial system and undermine the development efforts, the judge observed.
Enu, Rupon and their brothers Shahidul Haque Bhuiyan, Rashidul Haque Bhuiyan and Merajul Haque Bhuiyan made large sums of money from their illegal casino inside Wanderers' Club in the capital's Motijheel. Their six associates helped them acquire and launder the money, said the verdict.
The convicts in collaboration with each other were actively involved in illegal gambling in the form of casino games and laundered Tk 2 crore, it said, adding that they had committed an organised crime.
Enu is a former vice-president of Gendaria unit Awami League, Rupon is a former joint general secretary of the same unit, and Joy Gopal Sarkar is a former general secretary of Wanderers' Club. They lost the posts after they were accused in the case in 2019.
Of the other convicts, Tuhin Munshi, Nabir Hossain Sikder, Saiful Islam and Abul Kalam Azad were present at the court while Shahidul, Rashidul, Merajul and Pavel Rahman were absconding.
Iqbal Hossain, lawyer of the convicts, said the verdict would be challenged at the High Court.
On September 24, 2019, Rab members raided the house of Enu's employee Abul Kalam Azad and found Tk 2 crore in a vault.
Rab then filed a case with Wari Police Station over money laundering.
Enu and Rupon were arrested in Dhaka's Keraniganj on January 13, 2020. According to law enforcers, they were planning to flee to Nepal using fake passports. They used to bring casino equipment from Nepal.
Ten witnesses testified against the accused during the trial.
At least 11 other cases against the two brothers remain pending at different courts.