Carrying Phensedyl in cars, posing as journos: 2 'drug peddlers' arrested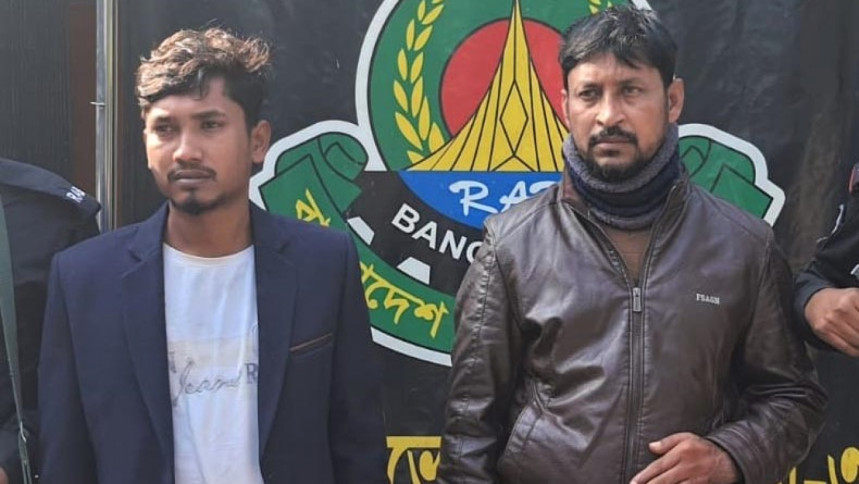 Members of Rapid Action Battalion (Rab) today arrested two alleged drug peddlers from Sohobatpur area in Tangails' Nagarpur upazila.
Rab recovered 602 Phensedyl bottles from their possession and seized two cars used for transporting those.
The arrested are Sohel Rana (25) and Riazul Islam (44), reports our local correspondent.
Lt Commander Abdullah Al Mamun, commander of CPC-3, Rab-12, said that they were informed that drug peddlers are transporting Phensedyl from Benapole to Tangail in private cars with private TV channel stickers -- posing as journalists.
They were later arrested from Sohobatpur area at around 11am, he said.
The arrestees told Rab during preliminary interrogation that they collect Phensedyl from border areas and sell it to drug dealers in different districts across the country.
They also admitted to transporting the drug in their cars, putting up stickers of TV channels on the vehicles and posing as journalists, to avoid being caught by police officers, he said.
A case was filed with the Nagarpur Police Station in this regard.