Brother of ARSA commander arrested from Rohingya camp in Cox's Bazar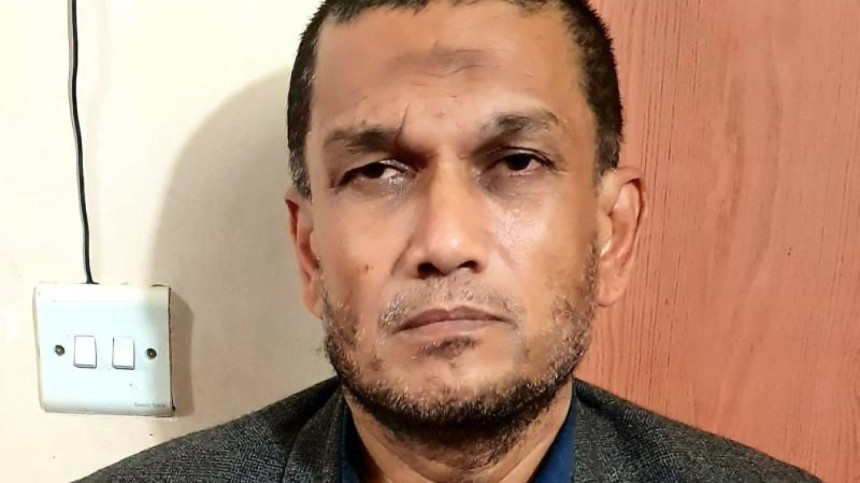 Brother of Ataullah Abu Amar Jununi, commander of banned militant organisation of Myanmar -- Arakan Rohingya Solidarity Army (ARSA) -- was arrested today.
Armed Police Battalion (APBn), arrested Mohammad Shah Ali from Naukar Math area at Rohingya camp-6 in Ukhiya of Cox's Bazar around 4:00 am, said Superintendent of Police Naimul Haque, commander of 14 APBn in Cox's Bazar.
Arms and narcotics were recovered during the drive, he also said.
The arrest was made following an operation of APBn members to rescue a person abducted from the Rohingya camp yesterday, said SP Naimul.
Law enforcers conducted a drive at Madhuchara area in the camp after identifying the hideout of the alleged abductors, the official said.
They rescued the abductee and managed to arrest Shah Ali, who is the brother of ARSA commander Ataullah, said the police official.
Shah Ali was being quizzed and details will be informed later, he said.
It was alleged that the ARSA members were behind the murder of popular Rohingya leader Mohib Ullah killed in a brushfire at the camp on September 29 last year and the killing of six Rohingya men in October.
However, the law enforcers repeatedly denied any existence of ARSA activities at the Refugee camp.