Boy killed after kidnap, ransom demand
Two held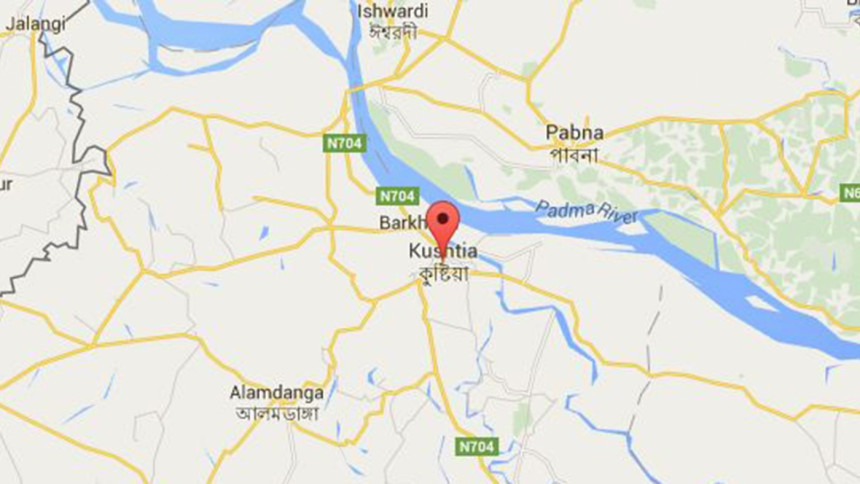 A schoolboy was killed after abduction for ransom in Meherpur's Gangni upazila on Saturday.
Police detained two people in this connection.
The victim was Abir Hossain, 12, son of Asadul Islam, who is a Malaysian expatriate from Sarishadanga village in Chuadanga's Alamdanga.
Abir used to live in his maternal grandfather's house with mother in Minapara of Meherpur's Gangni. He was a class-V student at Minapara Government Primary School.
His mother Shahana Khatun said her son went to the village field on a motorcycle with his two co-villagers on Saturday afternoon.
In the evening, the two co-villagers returned and informed the villagers that an unknown person held Abir hostage and took him away.
Later, an unidentified person called Abir's mother from Abir's mobile phone around 8:00pm and demanded a ransom of Tk 1 one lakh.
An hour later, Abir's phone was found switched off, said his mother.
The victim's family then informed Gangni police of the matter.
A team of Gangni police went to the spot and recovered Abir's body from the field with his arms and legs tied.
Bazlur Rahman, officer-in-charge of Gangni Police Station, said police detained the two co-villagers for their alleged involvement in the murder.
This paper could not mention the detainees' names as they are below 18.