A book and a bloodthirsty terror outfit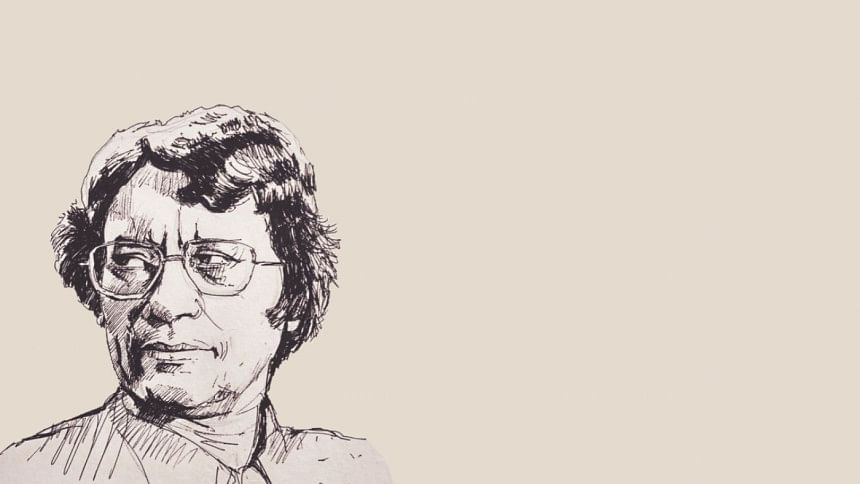 Jama'atul Mujahideen Bangladesh (JMB) supremo Shaikh Abdur Rahman had directed his younger brother and the outfit's military commander Ataur Rahman Sunny to kill Prof Humayun Azad for writing the book "Pak Sar Jamin Sad Bad".
After going through the book, which criticised religious fundamentalism, Rahman declared Prof Azad a Murtad (apostate) and asked Sunny to watch his movement to and from Ekushey Boi Mela.
The JMB chief took the decision in consultation with other Majlis-e-Sura (highest policy-making body) members of JMB, according to the charge sheet submitted in 2012.
Sunny and another operative Mizanur Rahman alias Minhaj first visited Agamee Prokashani, a publisher of Prof Azad's books, at the fair to identify their target.
Then on the day of the attack on February 27, 2004, Sunny led the assault team of five persons who took position opposite the gate of Bangla Academy around 8:00pm, according to the police probe report.
Minhaz was with a machete, JMB's killing squad member Noor Mohammad alias Shamim had a knife while Anwarul Alam alias Bhagne Shahid and Nurullah alias Hafiz carried bombs in gunny sacks.
Around 9:15pm, when Prof Azad was walking towards the TSC coming out of book fair, Minhaz and Shamim hacked him indiscriminately in the shoulder, head, face, throat, hands and different other parts of the body.
Soon Alam and Nurullah exploded bombs to create panic, melted into the crowd and fled the scene.
The physical and mental wounds led to the death of Prof Azad in August during his stay in Munich, according to the charge sheet and death certificate.
Arrested in 2006, Rahman and Sunny admitted to carrying out the attack. Both were executed along with four other top JMB leaders on March 30, 2007 for killing two Jhalakathi judges.
The JMB had killed and maimed many people during their decade-long underground operations that climaxed with around 500 nearly synchronised blasts in all but one district on August 17, 2005.
A spate of deadly suicide bombings following hard on the heels soon put the people's nerves on edge. The attacks left at least 30 people dead and those included judges, lawyers and policemen.
The outfit and its offshoot Jagrata Muslim Janata Bangladesh also killed at least 22 people and injured scores others in vigilante operations in Rajshahi, Naogaon and Natore in the name of ridding the northern districts of underground ultra-left parties in 2004.