Bogura judge removed for forcing student's mother to touch her feet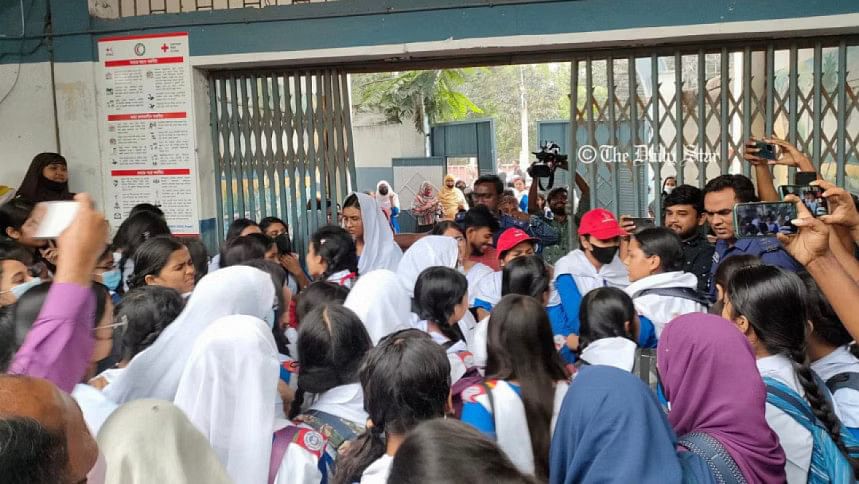 Additional District and Sessions Judge Rubaiya Yeasmin was today removed from Bogura and attached to the law ministry for forcing the mother of a student in the district to touch her feet and beg forgiveness.
The government took the step in consultation with Chief Justice Hasan Foez Siddique.
Law and Justice Division Secretary Md Golam Sarwar told The Daily Star that the ministry has received an allegation from its own capacity and media reports against Rubaiya Yeasmin and took the step.
He said Rubaiya Yeasmin cannot carry out judicial functions or any work at the ministry though she will get a salary and other relevant financial benefits. A notification has already been issued to this effect.
Supreme Court Registrar General Md Golam Rabbani told this correspondent that Rubaiya Yeasmin has been withdrawn from Bogura following an instruction from the chief justice.
The law ministry today sent a letter to the Supreme Court for a decision from the chief justice after receiving the allegation against Rubaiya Yeasmin, he added.
Rubaiya Yeasmin forced the mother of a student of Bogura Government Girls' High School to touch her feet and beg forgiveness for allegedly making a derogatory comment about her.
According to school rules, all students are supposed to clean their classrooms by turn.
But the judge's daughter, an eighth grader of the school, never did it even though on Monday it was her turn along with three other students.
As she refused to sweep the classroom, the other three students also declined to do the work in protest, said students of the school.
On Monday night, the girl reportedly took to social media and wrote a post stating that she was the daughter of a judge, and ridiculed professions of fathers of other students. 
Three of her classmates took screenshots of her post and shared them in their Facebook group.
The judge went to the school on Tuesday and asked the class teacher to call in the three students and their parents.
When the three students came to the school, the judge threatened to file a cybercrime case against them, claiming that they wrote "derogatory words" on Facebook insulting her and her daughter.
The judge, in presence of teachers, also compelled the mother of a student to touch her feet and beg pardon for "insulting" her on Facebook.