Body of news portal editor found on river bank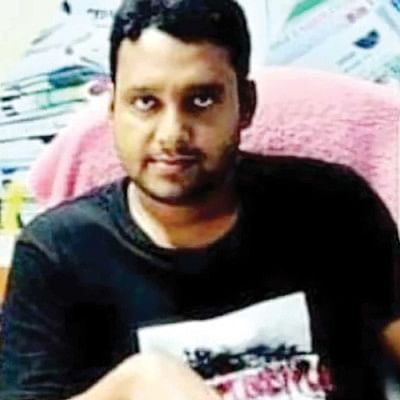 Locals yesterday found the body of the editor of an online news portal on the bank of the Gorai river in Jaduboyra area of Kumarkhali, Kushtia.
Hasibur Rahman Rubel, editor of Crime Vision BD, went missing five days ago.
According to his family members, Rubel was working at his office in Kushtia town around 9:00pm on July 3 when he received a phone call and went out, telling a colleague that he would be back soon.
But his phone was found unreachable after a while and he could not be found anywhere, they said, adding that they later informed police about the matter.
A human chain and a rally were held in Kushtia in protest of his disappearance on Wednesday.
Rubel's wife Iti Khatun said she talked to Rubel over phone just a few hours before he disappeared and he told her that he would return home at night.
Iti alleged that her husband got killed because police did not do enough to find him.
Locals found his body around 2:45pm and then called police.
Police then recovered the body along with a wallet, some money and an identity card, said Kamruzzaman Talukder, officer-in-charge of Kumarkhali Police Station.
The body was sent to Kushtia General Hospital morgue for an autopsy.