Bodies of 2 Bangladeshis at no man's land for 2 days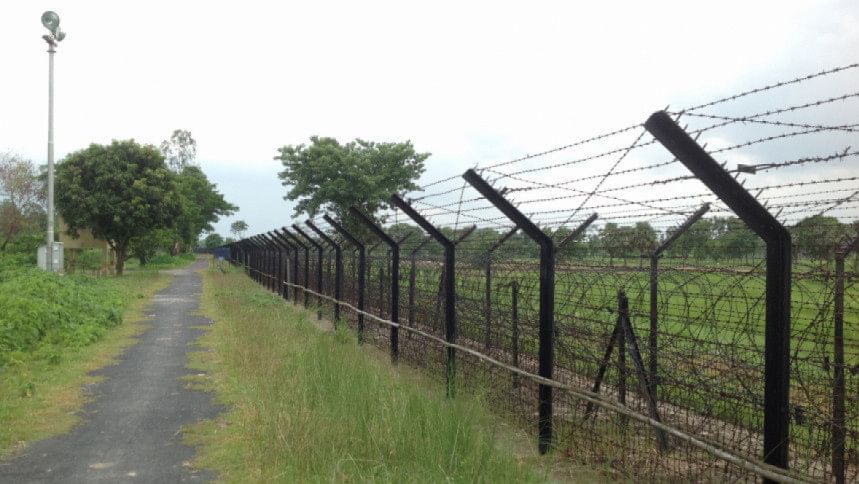 The bodies of two Bangladeshis, who were shot dead allegedly by the Indian Border Security Force (BSF) on Wednesday, still remain at the no man's land of Sylhet's Kanaighat border.
There was a flag meeting between Border Guard Bangladesh (BGB) and BSF yesterday but they could not come to a decision on the matter, reports our Sylhet correspondent.
BGB is yet to officially comment on the incident and the flag meeting.
The deceased were identified as Arif Uddin (22) and Askor Uddin (28) of Eraligul village under Kanaighat upazila.
Mohammad Tajul Islam, officer-in-charge of Kanaighat Police Station, said, "Some people of the remote border area villages operate illegal trade of betel nut -- grown in the hilly terrain inside the Indian border."
"Those youths might have crossed the border for this reason and were shot in the no man's land," he added.
"Locals claimed that BSF shot them dead," he said adding that BGB trying to settle the matter with BSF to recover the bodies.
Regarding the incident, the Indian High Commission in Dhaka today provided a statement from BSF, saying that "no such incident had taken place on the Indian side." The bodies were found inside the Bangladesh territory, it said.
"A company commander level flag meeting was held yesterday and BGB's claim of BSF shooting down the two men was refuted," said the statement.
This correspondent could not reach the 19 BGB Battalion commanding officer over the phone since Wednesday afternoon.
Meanwhile, agitated locals held a demonstration in the haat as the authorities failed to recover the bodies in two days.
Foyaz Uddin, chairman of Lakshiprashad union of the upazila, said, "This is so inhumane to see the bodies lying in the ground at no man's land. Though locals are agitated, we are trying to control the mob along with the police."