BNP men, police clash near Science Lab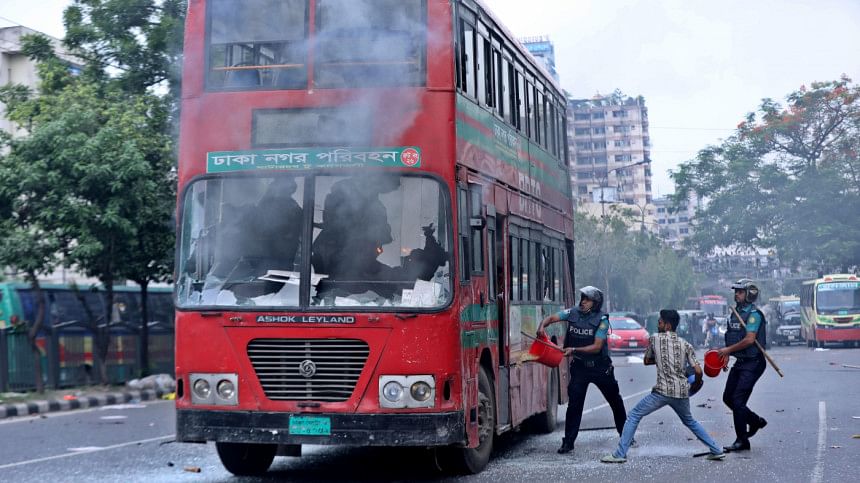 Activists of BNP and members of police locked in a clash in Dhaka's Science Lab area this afternoon.
The clash broke out around 3:45pm after Dhaka city south unit BNP brought out a procession in the area, police said.
BNP said that they were holding a procession in Science Lab area to press home their 10-point demand, which includes the resignation of the government.