Biswajit murder: Fugitive convict arrested in Dhaka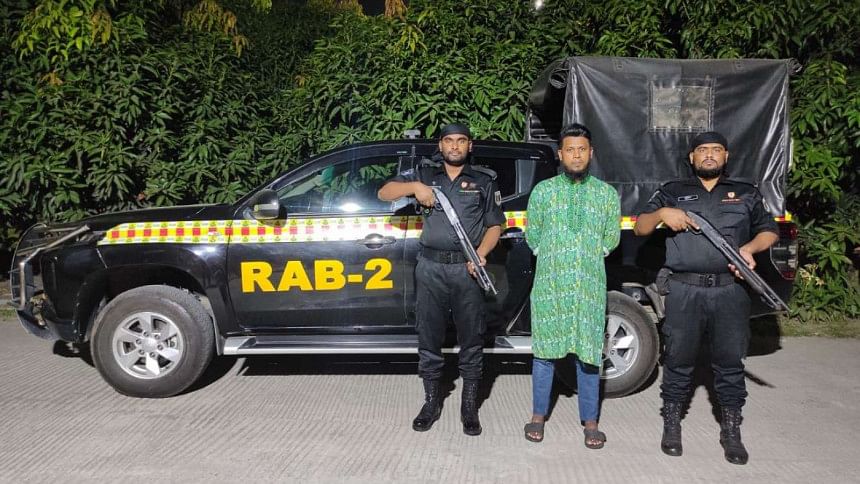 Rab arrested a fugitive convict who was sentenced to life term imprisonment in a case filed over the murder of Biswajit Das 10 years ago.
Mosharraf Hossain alias Abdullah (33) was arrested around 6:00am yesterday (October 16, 2022) from Gulshan area, said Fazlul Haque, senior assistant director (media) of Rab-2.
Hailing from Kishoreganj area, Mosharraf was absconding since Biswajit (24) was hacked to death in broad daylight by Bangladesh Chhatra League (BCL) activists on December 9, 2012.
The victim was on way to his tailoring shop at Shakharibazar in Old Dhaka during a countrywide road-blockade programme by BNP.
In 2013, Dhaka Speedy Trial Tribunal-4 sentenced eight accused to death and 13 to life imprisonment. The convicts later appealed against the verdict.
On August 6, 2017, the High Court upheld the death penalty of two of the eight death-row convicts, commuted the death sentence of four to life imprisonment and acquitted two others.