Biggest haul of crystal meth seized in Cox's Bazar, says BGB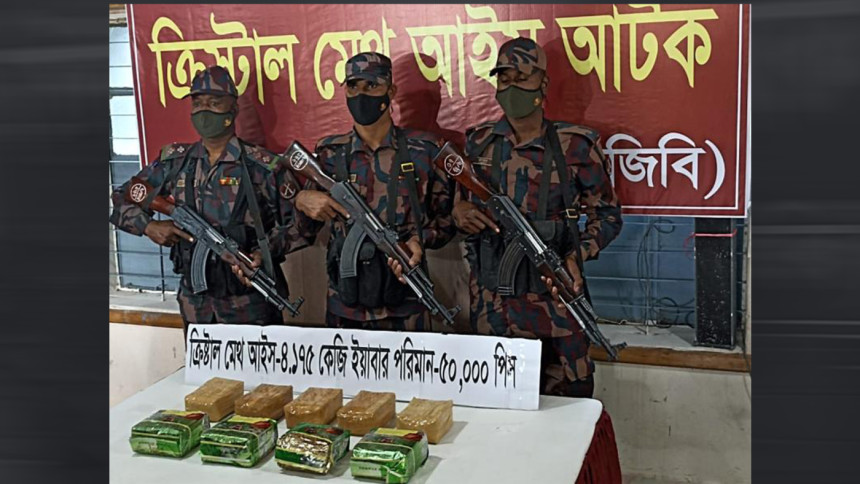 Border Guard Bangladesh seized 50,000 pieces of yaba and 4.17 kg of crystal methamphetamine from a boat, abandoned by smugglers, in Naf river of Cox's Bazar early today.
BGB claimed that this is the biggest ever consignment of crystal meth, popularly known as ice, seized in the country.
BGB Commander Lt Col Sheikh Khalid Mohammad Iftekhar of BGB Battalion-2 said this at a press briefing this morning. 
The BGB official said they took position in Joillardwip area as they had intelligence that a big consignment of ice will be smuggled into the country through the Naaf river.
Sensing their presence, the smugglers tried to flee to Myanmar. When the BGB team opened fire, the smugglers jumped and swam to Myanmar, abandoning the boat near Joillardwip.
After searching the boat, the BGB team recovered the yaba and ice worth Tk 22.37 crore around 4am, the BGB official said
No one has been arrested so far.