Benapole police recover Indian national's body from truck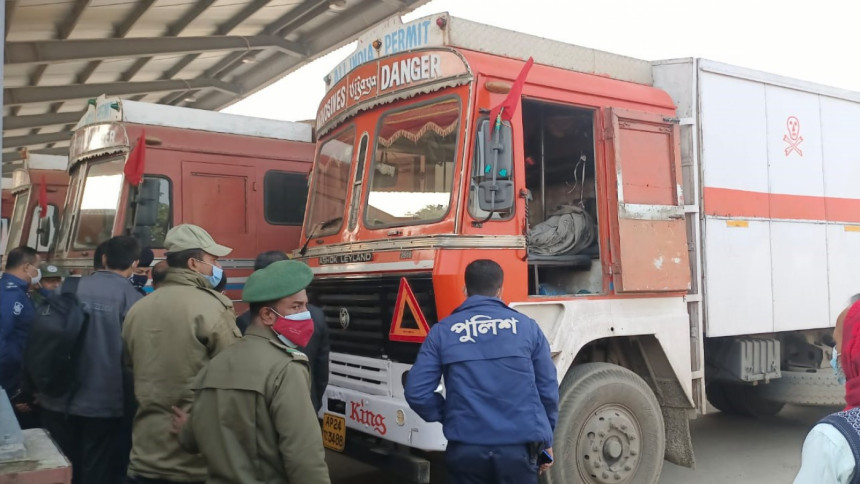 Police today recovered the body of a helper of a truck -- loaded with explosives for commercial use with valid papers from India -- at Benapole port.
The deceased was identified as Lingala Rajamallah (43). He is from the Andhra Pradesh state in India, reports our local correspondent quoting Abdul Jalil, deputy director of Benapole port.
Benapole Port Police recovered his body from the truck in transshipment yard of shed 31, at the land port this morning. Gurugu Pochaya, the truck's driver, has been detained by police, he said.
The explosives were imported from India in 11 trucks on January 15, he said, adding that police are looking into how Rajamallah was strangled in the truck's cabin.
Benapole Port Police Station Officer-in-Charge, Mamun Khan, said the body was sent to Jashore General Hospital for autopsy.