Bank exam question leak: IO explains why Buet professor was relieved of charges
Court wants supplementary charge sheet by Feb 5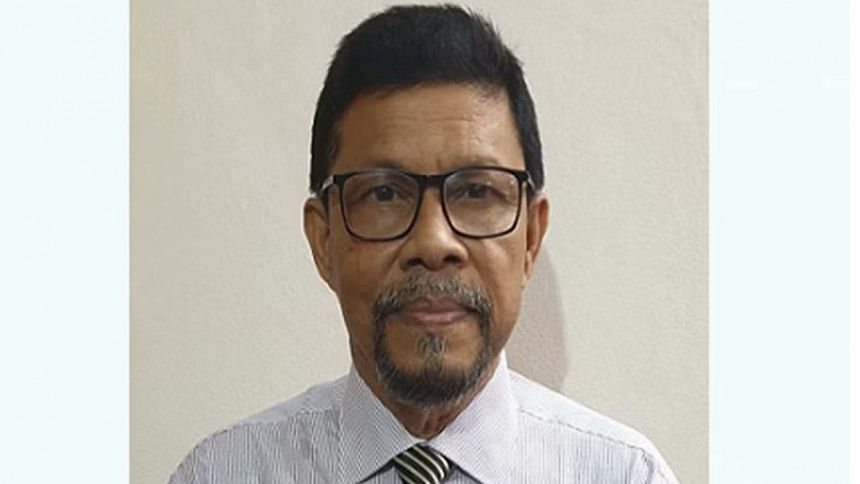 The investigation officer (IO) for the case filed over the question paper leak of recruitment exams for bankers appeared before a Dhaka court on Tuesday and explained why he excluded Buet Prof Nikhil Ranjan Dhar from the charges.
IO Md Shamim Ahmed, a sub-inspector of the police's Detective Branch (DB), placed his submission as the court recently asked him to show causes why and how he relieved Prof Nikhil from the charges of the case filed with Badda Police Station in November 2021.
After his submission, Dhaka Metropolitan Magistrate Md Shahidul Islam directed detectives to submit a supplementary charge sheet by February 5.
The IO told the court Prof Nikhil did not receive any copies of the printed question papers from accused Delowar Hossain, who implicated the professor in his confessional statement.
The police official said he scrutinised the confessional statement of Delowar but did not find any truth to the allegations brought by him against Prof Nikhil over the question leak.
On November 16 last year, he submitted two charge sheets, excluding Prof Nikhil as an accused.
The name of Prof Nikhil came up in Delowar's confessional statement. A few days later, on November 21, 2021, Nikhil was relieved of the chairman post of Buet's industrial and production engineering department and exam-related duties.
Following the question leak in recruitment tests of five state-owned banks on November 6, 2021, the detectives have so far arrested 11 people.
Eight of them, including Delowar, gave confessional statements before magistrates on different dates.
Photos of the question papers with answers went viral on social media even before the exam ended.
Initially, Bangladesh Bank ignored the question leak complaints and did not make any immediate inquiry.
Later, it cancelled the examination as several media outlets carried reports suggesting the question had been leaked.