Attack on Independent TV journos: Owner of SPA River Side Medical Centre among 4 put on remand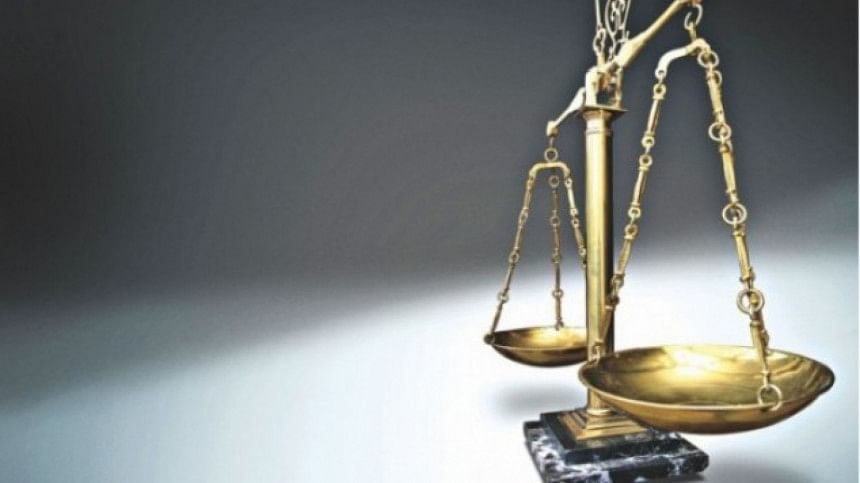 A Dhaka court today (August 10, 2022) placed four people, including the owner of SPA River Side Medical Centre, on a three-day remand each in a case filed over making an attempt to murder a senior reporter of Independent Television and its cameraman in the Dhaka's Kamrangirchar area yesterday.
The accused are Dr MH Osmani (55), owner SPA River Side Medical Centre, Dr DMA Abu Zahid (55), a physician of the medical centre, Md Abul Hasanat Sumon, director (administration & finance), and Md Rassel Howlader (38), accounts manager of Life & Care Hospital at Kamrangirchar.
Metropolitan Magistrate Farha Diba Chanda passed the order after Mohammad Mostafa Anowar, an inspector of Kamrangirchar Police Station and also the investigation officer of the case, produced them before the court with a five-day remand prayer.
In the remand prayer, the IO said all the four and their associates attacked journalists with an intention to kill them when they went to the medical centre to collect news about one of its physicians' irregularities and corruption yesterday (August 9, 2022).
So, they need to be remanded to gather information about the vital clues behind the attack on the journalists and whereabouts of others responsible for committing such offences, the IO added.
Defence lawyer, however, submitted a petition seeking bail along with cancellation of the remand prayer saying that their clients were not involved with the incident.
Upon hearing both the sides, the magistrate turned down the defence pleas and placed them on remand for quizzing about the incident.
According to the case statement, it was alleged that senior reporter Meshbahul Islam alias Hasan Meshbah and cameraman Saju Miah went to the medical centre about 3pm yesterday to collect information about irregularities and corruption of Dr Osmani and Dr Tanvir Ahmed alias Kamal.
On hearing such allegations brought against them, Dr Osmani and other accused attacked them, vandalised their car, damaged the video footages and snatched away their valuables.
At the attack, the journalists were seriously injured.
On hearing the news, SI Milon Hussain along with his forces went there and assaulted the journalists, instead of rescuing them.
SI Milon was then temporarily suspended for his controversial activities.
Police then arrested four accused from the spot for their alleged involvement with injuring the journalists.