Assaulting woman for wearing "indecent clothes": Man put on 3-day remand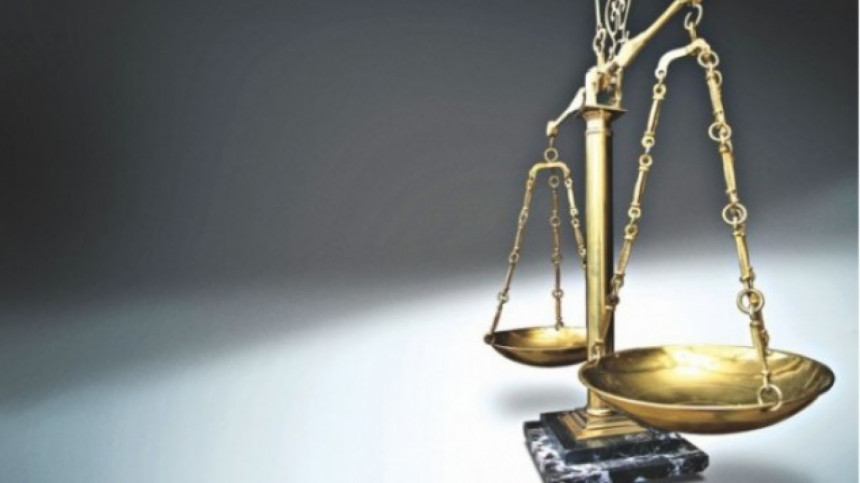 A Narsingdi court today granted 3-day remand to Ismail Mia, an accused in a case filed over a woman's assault in Narsingdi railway station platform for wearing what they claimed "indecent clothes".
Railway police produced the arrestee Ismail Miah (38), before Narsingdi's Additional Chief Judicial Magistrate court with a remand prayer of seven days, said Sub-Inspector (SI) Emayedul Jahedi, in-charge of Narsingdi Railway Police Outpost, reports our Brahmanbaria correspondent.
However, Judge Mehnaz Siddiqui granted remand for three days this afternoon (May 23, 2022), he added.
Earlier, the railway police officials had filed a case under sections 10 and 30 of the Women and Child Repression Prevention Act at Bhairab Railway Police Station, accusing two persons, including a woman, and another unidentified woman and 10 men. Railway Police Sub-Inspector (SI) Harunuzzaman Rumel was given the charge of investigating the case.
The IO said that Ismail Mia, son of Badal Miah of Budiamara area under ​​Nazarpur Union of Narsingdi Sadar Upazila was arrested last Friday night.
However, as no case was filed in the incident till then, he was arrested under Section 54 and taken to the Additional Chief Judicial Magistrate's Court in Narsingdi on Saturday afternoon. The court sent him to jail and directed to investigate the incident and file a case, he added.
Later, following the direction of the court, Sub-inspector Imaedul Jahedi filed a case with Bhairab Railway Police Station, where Ismail was charged and then he was produced before the court today.
When contacted, Bhairab railway police station's officer-in-charge (OC) Ferdous Ahmed Biswas said, the remand of the accused would start from today. Police are continuing their operation to arrest the remaining accused in the case.
Narsingdi station master ATM Musa told The Daily Star that the incident happened around 5am Wednesday (May 18, 2022). A scuffle took place when some women at the station objected to a young woman wearing what they termed "indecent clothes".
The incident came to light after a video went viral on Facebook.
According to witnesses, two young men and a young woman were waiting for a train at Narsingdi railway station platform. The woman was dressed in jeans and sleeveless tops.
An old man passed an indecent comment about the woman's dress and one of the two who was with the victim got locked into an altercation with the man.
By this time, an old woman joined them there and started verbally abusing the woman over her attire. Then a few more men joined them.
At one stage, some unruly youths started beating up the two young men and assaulted the woman.
Later, the woman was forced to run into the station master's room and take shelter. Later, when the situation calmed down, she left.