Ashulia teacher killing accused over 19, mentioned as minor in FIR: School authorities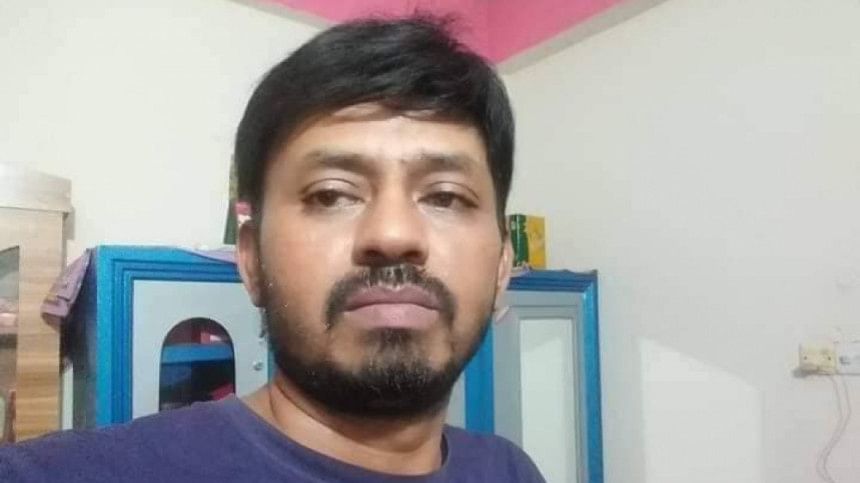 The age of the student accused in the murder case of Ashulia teacher Utpal Kumar Sarkar was shown as 16 in the FIR, but according to his birth certificate he is over 19, school authorities said today (June 29, 2022).
"According to the registration for class nine, the age of the student is 19 years and 6 months but his age in FIR is mentioned as 16," Safikul Islam, a lecturer of Haji Yunus Ali School and College, told our local correspondent.
Meanwhile, Saiful Islam, principal of the institution, told The Daily Star that the student had studied at madrasa on several occasions. His date of birth is mentioned as "January 17, 2003".
Aseem Kumar Sarkar, brother of the victim, demanded to mention the real age of the accused student in the case.
"If the real age is not mentioned, the student will be tried in juvenile court," he said
When contacted, SM Kamruzzaman Khan, officer-in-charge of Ashulia Police Station, said that in the FIR, if the age of the accused is mentioned less than his real age, there is scope to mention the actual age later.
"We're investigating everything. Some of our teams are busy conducting raids to arrest the accused student," he said.
Utpal died while undergoing treatment on Monday at Enam Medical College Hospital. He was struck on the head with a cricket stump by the accused student on the college field on Saturday.