Ashulia teacher killing: Prime accused Jitu put on 5-day remand
Rab says Jitu formed teen gang for dominance in the area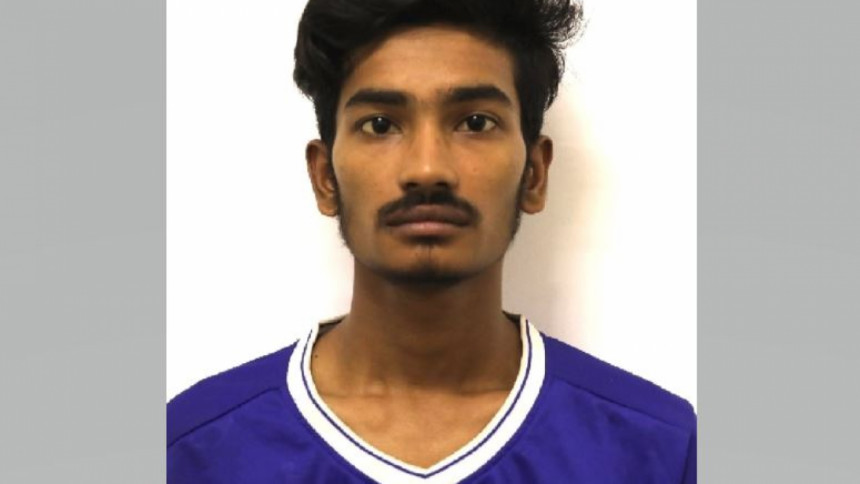 Ashraful Ahsan Jitu, the prime accused in Ashulia teacher killing, formed a teenage gang to dominante the area.
If anyone complained against him to his family, he would threat, intimidate or attack. Jitu, along with his gang members would often create panic among people.
The gang members called him "Jitu Dada", Rapid Action Battalion told these at a press conference in Dhaka today.
Rab arrested Jitu from Gazipur's Sreepur area yesterday.
Jitu, a student of class-10 at Haji Yunus Ali School and College in Ashulia, hit a teacher to death with a cricket stump on June 25.
A Dhaka court granted a five-day remand for him today against police's appeal of 10-day.
Meanwhile, protests continue in Savar, demanding quick trial to ensure justice for the victim.
"Jitu was known to everyone as an unruly student," Commander Khandaker Al Moin, Rab's legal and media wing director, said.
The Rab director confirmed Jitu is over 19 years. He had lost academic years for changing schools and madrasas. 
"He used to smoke in front of everyone on the school premises, tease students, come to school without school uniform and move recklessly on a motorcycle," said Commander Moin.
The deceased teacher Utpal Kumar Sarker being the chairman of the disciplinary committee of the institution, used to motivate students at different times on various issues, including school uniforms, haircuts, smoking and teasing, Rab said.
In addition, he was instrumental in developing creativity through mentoring, motivation and counseling of students, including conducting sports at the institution.
A few days before the incident, the teacher warned Jitu for being intimate with a girl on college campus for which he got angry and planned to attack the teacher to show heroism, according to Rab.
Jitu then brought a cricket stamp to the school on June 25 and attacked Utpal when he was standing in a corner of the playground during a cricket tournament of the female students.
Although Jitu stayed in Savar till evening, he later left the area out of fear of being arrested by the law enforcement agencies.
He then moved to Manikganj; then to Ataikula the next day, and finally to a friend's house at Dhonua village in Gazipur's Sreepur from where Rab arrested him.