Arrest those who set jhum garden on fire: speakers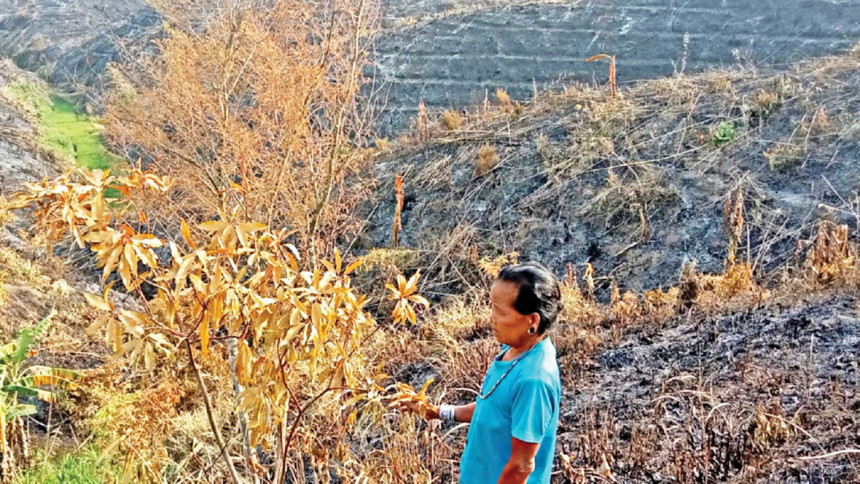 Sammilita Samajik Andolon, a citizens' platform, yesterday demanded the arrest of those who were involved in burning local Mru's jhum garden at Bandarban's Lama upazila's Lankam.
Locals alleged that a rubber company intentionally torched their field on Tuesday in a bid to grab their land. About 100 acres of jhum crops, including paddy, mango, banana and pineapple, were destroyed, according to the locals.
They accused Lama Rubber Industries Limited officials in the incident. However, the officials denied the claim, saying that they only cleaned their own land.
The citizen platform's statement, issued by general secretary Saleh Ahmed, demanded proper investigation into the incident, ensuring security of Mrus and providing them with compensation.