Disappearance of Rahima: Apparently it doesn't look like abduction, PBI says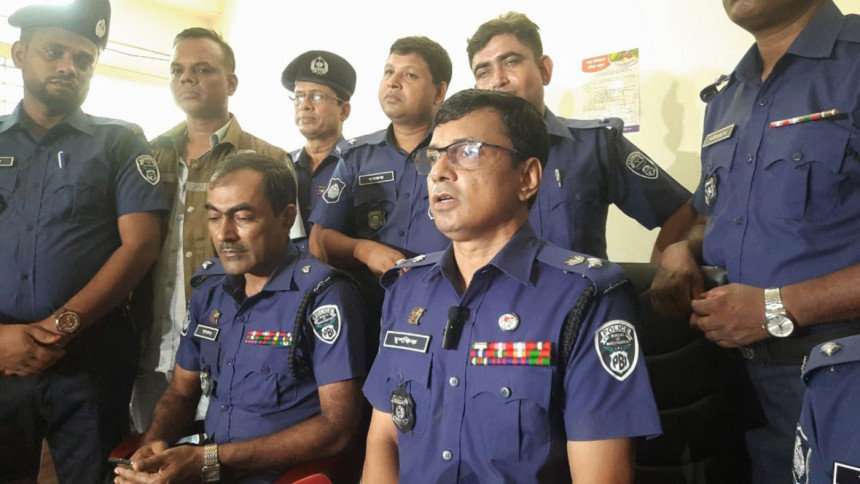 The Police Bureau of Investigation has suspected that the disappearance of Rahima Begum, who was found alive in Faridpur, was not an abduction.
PBI Khulna Superintendent of Police Syed Mushfiqur Rahman said this at a press conference around noon today (September 25, 2022).
When asked about the matter, he said, "We are still investigating the case. A white shopping bag was recovered from Rahima. There was veil, hijab, mirror, sari, eye drop, medicine, and salwar kameez in the bag. Usually, these things are not supposed to exist when a person is abducted."
"Since we are in the initial stage of the investigation, we will give details later. Apparently, it seems that it may not be a kidnapping," he said.
In response to another question, the SP said, "We have investigated a land-related case in the past. There is a dispute with her neighbours. We can't say at the moment whether this is happening around that dispute or not."
Rahima was rescued from the house of Abdul Quddus, a resident of Saidpur village under Boalmari Police Station in Faridpur last night. Khulna police received her around 11 am today. She is being questioned now, the police official also said.
"She (Rahima) is not speaking much since she was rescued. She seems a little nervous. However she is doing well. Hopefully, through interrogation, we will be able to unearth the entire mystery," added the SP.
When asked about where she had been or if she was in hiding, the SP replied she had gone to Bandarban after she went missing from Khulna. She was there for a few days. Then she stayed in Chattogram for a few days. From there, she went to her former tenant Abdul Quddus' house in Faridpur via Maqsedpur.
Rahima stayed at Abdul Quddus' house since September 17.
Daulatpur police and Rapid Action Battalion detained six people in the case. A remand prayer has already been filed to interrogate them. After the interrogation, it can be said whether they are involved in any way or not, said the PBI SP.
He also said since the case is in the court, Rahima Begum will be taken there today. The court will take the next decision, he added.