Another teacher attacked, this time in Dhaka's Uttara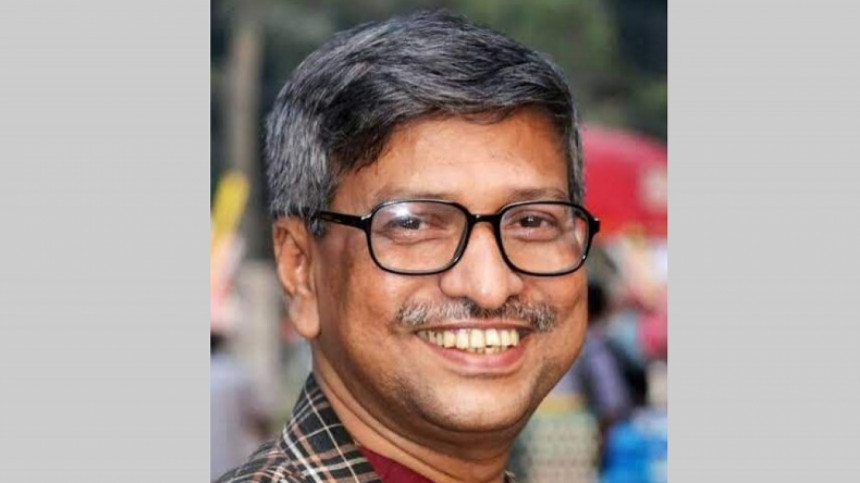 After the incidents of teacher's killing in Ashulia and assault in Narail, a mob launched an attack on Professor Ratan Siddique in Dhaka's Uttara yesterday (July 1, 2022).
Prof Ratan is a renowned cultural personality, playwright and researcher. The incident occurred on a road at Sector-5 in Uttara.
Morshed Alam, deputy commissioner (DC) of Dhaka Metropolitan Police's (DMP) Uttara Division, confirmed the incident to The Daily Star.
He said Prof Ratan along with his wife were returning home in a vehicle.
"When they reached their house, they saw a motorcycle parked in front of their gate. Their driver honked so that the owner removes the motorcycle from the spot and they could enter the house," he said.
At that time, people were coming out from an adjacent mosque after jummah prayers.
"Centring the honking, a group of men locked into an altercation with the teacher. At one stage, they vandalised the car and tried to attack the teacher," the police official said.
Meanwhile, Prof Ratan's daughter posted a status on Facebook narrating the attack. "My father came under attack in front of our house today."
She further wrote: "The attackers punched and knocked my father, and verbally abused my parents. The driver and security guard also came under attack."
In the post, she wrote, "As soon as our car honked twice to enter our house, someone appeared at the scene and said that he won't let the car in."
"My father was in the car. A bike was parked in front of our gate. The driver blew horn so that the vehicle is removed from the spot … My father got down from the car and they hurled abusive language at them. They called my parents a (religiously derogatory term)."
Contacted, Prof Ratan said his wife filed a case against 200-250 unidentified persons with Uttara Police Station (West) regarding the incident.
Regarding the attack, he said attackers broke a lock on the collapsible gate of this house and tried to vandalise another lock, he said.
"They punched and knocked me several times," he said, adding that if members of law enforcement agencies had not arrived at the scene in time, something  more serious could have happened.
No one was arrested in connection with the incident till filing this report at 11:45pm, said Hasan Mahmud, sub-inspector of Uttara Police Station (west).