Actress Shimu murder: Husband, his friend give confessional statements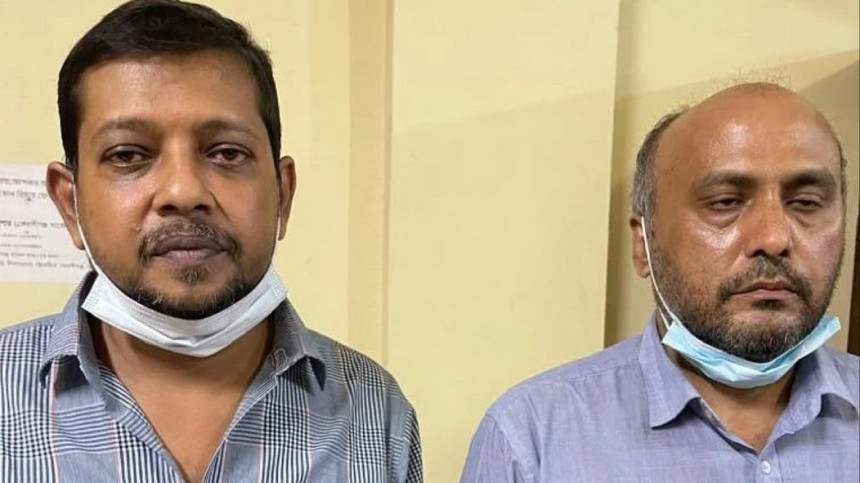 Khandaker Shakhawat Alim Nobel has given a confessional statement saying that he, along with his friend SMY Abdullah Farhad, killed his wife, film actress Raima Islam Shimu over domestic dispute, court sources said.
Dhaka Judicial Magistrate Saiful Islam recorded the confessional statement after Investigation Officer Chunnu Mia, also a sub-inspector of Keraniganj Model Police Station, yesterday (Thursday) brought him to the magistrate's chamber.
Meanwhile, Senior Judicial Magistrate Mishquat Shukrana recorded Farhad's statement at her chamber where he narrated the incident, Additional Public Prosecutor Anwarul Kabir Babul told The Daily Star today.
Both the accused told the magistrates that they had killed the victim and dumped the body for destroying the evidence, Anwarul added.
Details of the statements could not be known immediately.
They were produced before the courts on completion of their three-day remand in the case.
After the statements, they were sent to Dhaka Central Jail in Keraniganj.
The body of the actress, who went missing a few days ago, was found inside a sack near Hazratpur Bridge in Keraniganj, on the outskirts of the capital, on January 17.
Following the recovery, Shimu's brother Harunur Rashid filed a case against Nobel and Farhad along with some unnamed people with Keraniganj Model Police Station in connection with the murder.