Actor Shimu Killing: Husband confesses, placed on remand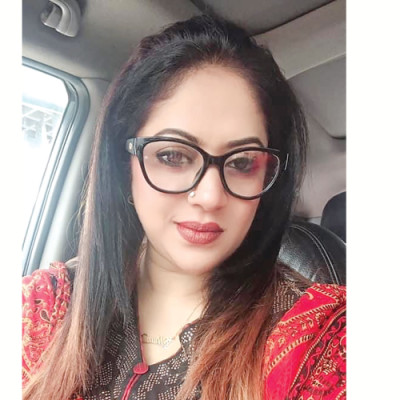 Slain actor Raima Islam Shimu's husband dumped her body in Keraniganj near midnight on Sunday and then went straight to Kalabagan Police Station in the capital to report that his wife had gone missing.
Khandaker Shakhawat Alim Nobel and his friend Farhad were each placed on a three-day remand by a Dhaka court yesterday after Nobel admitted to police that he strangled his wife to death on Saturday night in their flat on Green Road, Shahabuddin Kabir, additional superintendent of police (Keraniganj), told The Daily Star.
Their 15-year-old daughter and seven-year-old son were sleeping in the next room during the murder.
Nobel then contacted Farhad and the duo planned to dump the body at a quiet place, Kabir said.
On Sunday morning, Nobel and Farhad sewed two sacks together and put Shimu's body in it. They then drove around Mirpur, Rupnagar and Ashulia areas with the body in the trunk of Nobel's car, looking for a place to dump the body.
They returned home with the body in the evening and dumped it in a bush near Alipur Bridge in Keraniganj near midnight. Nobel then went to Kalabagan Police Station to report that his wife had been missing.
By Monday noon, Keraniganj police recovered Shimu's body and ascertained her identity using her fingerprint.
Maruf Hossain Sorder, superintendent of police in Dhaka, at a briefing at his office yesterday said Nobel admitted that he and Shimu had long-standing disagreements.
Police detained Nobel, 48, and Farhad, 47, from Green Road around 4:00am on Monday after finding in the car a piece of the thread used to sew the two sacks together.
They were arrested later in a murder case filed yesterday by Shimu's elder brother with Keraniganj Model Police Station.
After police brought them to a Dhaka court with a 10-day remand prayer yesterday, the court placed each of them on a three-day remand.
Shimu's younger sister Fatema Nisha told reporters that Nobel and her sister got married 18 years ago. Her brother Shahidul Islam Khokon said Shimu, 41, was working at the advertisement section of a TV channel.
Shimu stepped into the silver screen with the movie "Bartaman" in 1998. She performed in over 20 films.