Abandoned, left to starve
Mother, 2 daughters rescued from Uttara flat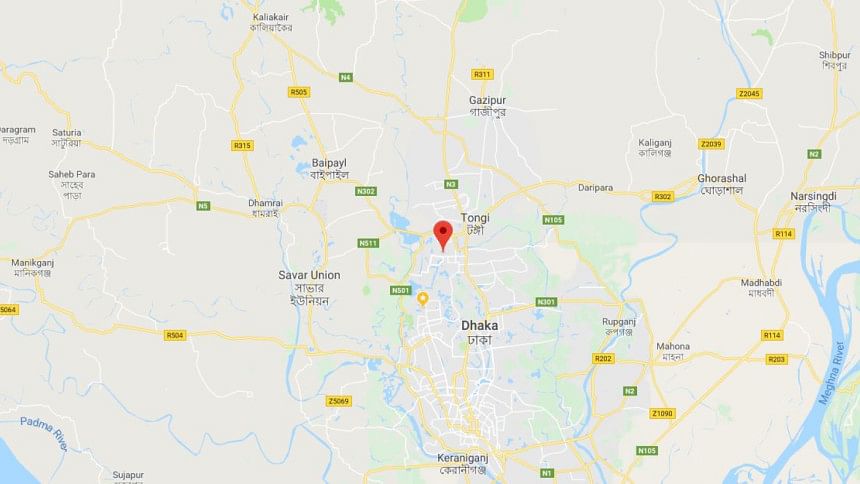 A woman and her 10-year-old twin daughters, who were rescued in critical condition from their flat in the capital's Uttara early yesterday, had not eaten for at least four days.
According to police, there was no food inside the home of Shafana Afifa Shemi, the mother, when officials of the social welfare directorate went there after the rescue.
The officials found only some salt and a source of water -- for which the mother and daughters were able to survive.
There were even no clothes of the children or mother in the house, except what they were already wearing, presumably for a very long time, and a torn salwar kamiz, they added.
Muzahidul Islam, inspector (Investigation) of Uttara East Police Station, said, "All three of them were listless. They did not have the strength to even speak.
"We found the mother in the bedroom and the two children in the drawing room. They were so weak that they had urinated and defecated on the bed and floor."
The apartment had no electricity or gas supply.
According to a relative, Shemi was unable to pay the bills and so the lines had been snapped several days ago.
Police were notified about the mother and children after a call from someone in the building and later rescued them with the help of the Fire Service and Civil Defence.
Nobody had seen them come out of the flat for the past 15 days, said Abdur Rahman, the security guard of the building.
"We often heard the cries of the two children."
Currently, Shemi and her daughters are undergoing treatment at Kuwait Bangladesh Friendship Government Hospital in Uttara.
Despite being informed by police, none of her five brothers, except the eldest, nor her mother came to visit her in hospital till yesterday.
"I don't have anyone," Shemi murmured at least four times in the one and a half hours that one of these correspondents was with her in the hospital.
Asked, the nurses said Shemi requested just chicken and rice when she was asked what she wanted for lunch.
"When we brought their lunch, one of the young girls jumped up and shouted in joy. Her sister, however, did not show any excitement," said a nurse, preferring anonymity.
Shemi's stepbrother, the eldest among the siblings, came to the hospital and gave her Tk 3,000 to buy clothes upon her request.
The hospital referred the mother and daughters to the National Institute of Mental Health and Hospital, but they were not shifted till the filing of this report at 8:00pm.
None of Shemi's immediate family members were available to take their responsibility.
Speaking to The Daily Star, Shemi's cousin Zohura Ratan Rupa, who was in the hospital, said they will shift them to the institute today.
She said it was unfortunate that neither Shemi's mother nor her brothers wanted anything to do with her, adding that she had visited Shemi's flat on Thursday and requested her to open the door, but she refused.
"She was upset with her mother and brothers."
She further said Shemi had no income except for the Tk 4,000 she got every month by renting out her parking space.
Nahid, one of Shemi's brothers, said his sister got married in 2011 when she was studying BA (honours) at a private university in Uttara. But the man she married would often torture her.
The couple separated in 2012, when Shemi was pregnant. Since then, she had been going through a lot of mental stress, he added.
Along with the twin babies, Shemi and other family members lived together in four flats in the same building in Uttara Sector-4. They got those as shares from the developer, as the building was built on the land owned by Shemi's father, a Supreme Court lawyer.
After her father died in 2018, the relationship between Shemi and her mother and brothers began to deteriorate. They became distant, said Nahid.
"There was so much conflict that at one point my younger brother moved to Banani while another moved to Shyamoli with his family."
He added that his nieces never suffered from mental health issues.
Nahid, a private job holder posted in Khulna, also claimed that he struggles to support his family.
Relatives said one of Shemi's brothers lives in Canada, the younger brother is a BCS (admin) cadre officer, while another owns a business.
These correspondents tried to reach Shemi's younger brother and the one who is a businessman, but their mobile phones were found switched off.